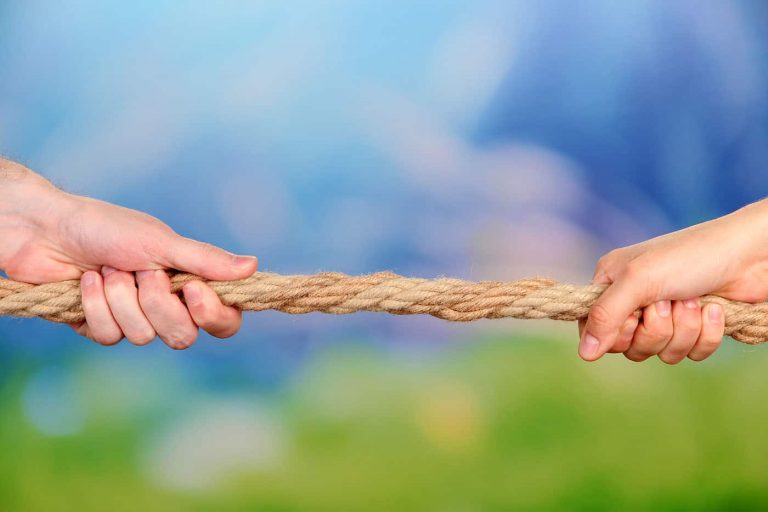 Good Web Designing Can be Tough
Do you think that web designing is a straight forward job? After all, there are so many drag and drop builders out there, which make it seems so easy to publish an unique looking page.
However to produce a really good website (from a high level point of view), requires many years of experience, in-depth thought-flow and carefully made strategic decisions, which most probably only a good & highly experienced web designer can help to achieve.
In web design projects, there are many areas where dilemmas can occur and  the decision making process will start to appear more and more complex.
Dilemma of Design
The most common dilemma is managing the expectation of design between various stakeholders. At times, the client will have ever changing needs on the expectation of the design; especially when the client is not 1 person, but a team of people. Some will try to input some comments just to make their presence known and sometimes the boss will have his or her own ideas after talking to a lot of people. If a creative or branding agency is involved, they will have their own set of idea too, making sure the website is as fanciful as possible, sometimes for the purpose of justifying their cost. But this is not the dilemma.
Most of the time, what is neglected is the fact that websites are simply designed for the consumption of information by their web visitors/clients/leads.
This is the dilemma. Websites are actually designed for the targeted visitors to retrieve information not to make internal stakeholders feel good. Unless for various reasons, the strategic intention is the "feel-good" factor than the information needs.
Clients do not buy just because your website is fanciful
Normal website visitors just want 2 things, what you offer and can you be trusted?
For most cases, a good website does not need to be very fanciful. It just need to look professional and have helpful information for the visitors to absorb and aid them in their own decision making process with regards to the buying of the products or services.
Exception for Huge Brands
In my opinion, only huge brands should invest in websites with fanciful designs because of 2 factors:
There is less need to establish trust from web visitors for such businesses as the trust has already been established.
Web users for such websites are usually more motivated to find the information they need even if the information is not so easy to be found.
Dilemma of Mobile Users
For creative designers who do not have experience with mobile websites, sometimes they neglected the fact that mobile responsive website is very important in the current era of mobile centric information seeking behavior. They cannot expect the developer to "magically downsize" everything from website version to mobile version and still expect all information to be there and the creative elements undisturbed.
Creative designers will have to start thinking in "blocks" so they are able to effectively compartmentalize their designs in boxes, which will make it very easy and fluid for the design to collapse into mobile view.
Stakeholders should also decide, which information can be hidden for mobile view so mobile viewers do not have to look at too many things. From various researches, it has been "proven" that mobile users usually has only 8 seconds attention span when viewing your website (reference: http://time.com/3858309/attention-spans-goldfish/)
Dilemma of SEO
Keyword Density, Number of Words, The Amount of Time Users Spent on Your Page are various factors that are well-known to affect your SEO rankings. The dilemma comes in when we know that users actually do not have the patience to read through so many words and sometimes creative design of the website page do not allow the population of so many words.
So on one hand, it is good to have more words in your web page, on the another hand, not having so many words is actually good too; thus introducing the dilemma. A good SEO consultant who understand web design will be the perfect party to solve this tricky problem.
Dilemma of Maintenance
A good website is a website that has current information and is being constantly maintained by trained personnel. The dilemma comes in when the developer is deciding how should a website be developed; even for a WordPress website.
From the developer point of view, if everything is custom coded (like a pure ACF powered WordPress website), the website will be blazing fast and less error-prone. However, this will also means that the client will have less control on the update and if they need any changes to the design elements of the website, they will need to constantly engage the developer for such simple updates.
This problem can be solved by using Page Builders, which are simple enough for non-savvy users to do simple updates and make design changes to non-template level elements. However some developers are cautious towards using Page Builders as they are known to introduce some code bloats and have the potential of conflicting with other plugins.
The key is to decide, which one is more important.
Managing The Dilemmas
The hard truth is, there is no perfect solution, especially when cost is a considerable factor when thinking about managing all these dilemmas. And that is also why I called them dilemmas instead of problems.
A good web designer will have to communicate and manage the process of web designing and find the best balanced point among all dilemmas to produce a website that serve the needs of the clients.
Critical factors that can influence the decisions can be:
The budget and timeline of the web design project
The skil level of client's staff
The need for SEO
The strategic intention of the website
A Good Web Designer Thinks
In my opinion, a good web designer is not equal to someone who simply have designed a lot of websites.
A good web designer has to be someone who think a lot and reflect on the process of web designing after every project, to learn from the mistakes made and things which can be improved on.
A good web designer will become better and better at communicating and managing the dilemmas of web design projects. In the long run, such web designers will be able to provide their value and worth to clients.
Ken graduated with a Master's Degree in Information Systems from Nanyang Technological University, specializing in Human Computer Interaction and Usability Engineering. Beside WordPress development, Ken provides professional SEO consulting services to SMEs and has helped his clients improved their businesses significantly through top page ranking results.