Who Should Attend This Course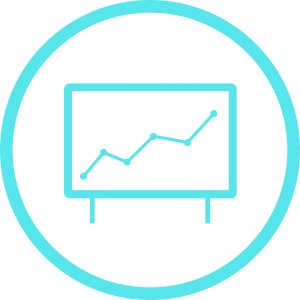 Business Owners
SEO is especially crucial to entrepreneurs and SME business owners for increasing the business' visibility. By understanding how SEO works, you can personally work on your website to bring your SEO to new heights.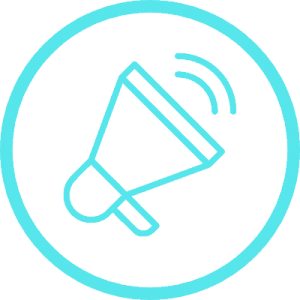 Marketing Managers / Executive
SEO is a value-adding knowledge for marketing professionals who needs to run SEO campaigns in-house or oversee campaigns by third-party SEO vendors.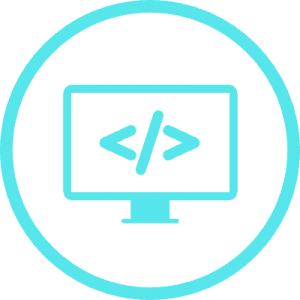 Web Designers / Developers
No matter you are freelancer or in-house web designer and developer, knowing SEO will benefit you in optimizing web contents for a better ranking in search engine.
The SEO Master Trainer
Ken made use of his photography and SEO (search engine optimization) skills to build up a children birthday party brand in Singapore. His birthday photography website has been consistently ranking #1 for birthday party photography related keywords for the past few years.
Ken currently runs a boutique digital marketing firm, Thinking Notes, that offers WordPress development and SEO services for his clients. Ken currently consult for more than 20 brands, each from different industry, ranging from medical to professional services, to accelerate their business growth through SEO.

Achievements
SEO Rankings
Ranked 1st for Singapore birthday party photographer
Ranked Top 3 for competitive keywords in dental industry
Ranked Top 3 competitive keywords in moving industry
Ranked Top 3 for competitive keywords in chiropractic industry
Ranked Top 3 for competitive keywords in dating industry

Other Accolades
NTU Ideas Inc 2012, Top Incubation Award, Top 6 Startups
Featured in Business Times, TNP, Lian He Wan Bao, Singapore Business Review, OMY, FM 93.8 LIVE, Tech In Asia and e27.
What You Should Have to Benefit From The Course
Basic knowledge of WordPress
An existing business website (WordPress self-hosted) to work on
A modern laptop
Introduction to SEO
This module serves as a basic introduction to internet / digital marketing and SEO. At the end of this module, you should be able to understand when you will need to use SEO to market your business and its extent.
Topics Covered:
What is SEO?
Difference between SEO/SEM
Information seeking behaviour of consumers
Difference between social media marketing and SEO/SEM
Benefits of good SEO
Factors that contribute to good SEO
The Thinking Notes SEO War Model
Keywords Targeting for SEO
Now that you know that you should invest in SEO, you will first need to know what keywords you should be targeting. In this module, you will be exposed to a variety of online SEO tools and apply various techniques to identify keywords and choose your battlegrounds.
Topics Covered:
What are SEO keywords?
Buyer behaviours
Free online SEO research tools
Identify keywords by semantic words
Identify keywords by competitor research
Identify keywords by Google Suggest/Auto Complete
How to conduct a proper keyword research?
Practice: At the end of this module, you will have a hands-on session for you to practice how to generate your own list of targeted keywords.
Improving Clarity for SEO
Your website must be very clear to Google about the values it offers. This module will educate you on how to properly plan your website and its information structure from a highly strategic perspective. A properly planned website establishes a strong foundation for you to grow your organic rankings.
Topics Covered:
Understand battle, support and non indexable pages (coined by Thinking Notes)
Set up Google Search Console
Set up Google Analytics
Create and submit a sitemap of your website (Google Search Console)
Optimise meta titles and descriptions
Create well structured SEO content
Understand different types of links
Create your internal linking strategy
Understand the importance of external links and when to use them
Fix 404 and broken links and understand how it helps SEO
Practice: At the end of this module, you will have a hands-on session to learn how to perform onsite SEO optimization for 1 page of your choice.
Increasing Trust for SEO
What comes after clarity is trust. It is in Google's interest to display the results of relevant and highly trusted websites first for search results. This module will touch on how to increase the level of perception and trust—from your website to Google.
Topics Covered:
Google Analytics stats (Goals, Bounce Rate, Time Spent)
Improve click through rates
Content strategy for SEO
Back-links and how to establish quality links
Importance of reviews
Improve social media signals
Understand essential ATP information
Understand how to transfer credibility juice
Local SEO (Google My Business)
Practice: At the end of this module, you will have a hands-on session to learn how to establish a backlink from an authoritative website.
Technical Website Optimisation for SEO
A website that provides the best experience for its readers will be likely to rank first. This module will teach you how to do basic technical website optimisation tasks for performance and SEO.
Topics Covered:
Improve page loading speed (Server Deployment, CDN, Image Optimisation)
Know how to check if your website is mobile friendly and how to optimise your website for mobile devices
Understand the importance of Image Alt Text
Implement SSL / HTTPS to your website
Understand what are AMP pages
Understand structured data
Practice: At the end of this module, you will have a hands-on session to learn how to perform simple technical optimisation for your WordPress website.
Bonus SEO Materials
As the course ends, you will have many ideas on what to do next, but you may need more help to get things going. This module seeks to empower you with resources that will help to improve your website's SEO.
Topics Covered:
Exclusive Thinking Notes SEO Checklist for Students
Exclusive list of local websites to establish backlinks
Recommended freelance resources to help with SEO works
Recommended WordPress plugins for SEO
How to select a good SEO agency
Recommended resources to keep updated about SEO trends