PROFESSIONAL WEB DESIGN SERVICES FOR THE STRONGEST SEO FOUNDATION YOUR BUSINESS CAN GROW WITH
We are a Singapore web design agency specializing in WordPress development and SEO services. We develop SEO-optimised WordPress websites that are not only aesthetically pleasing but also technically correct to rank well in Search Engines.
Request for Corporate Deck See our Website Design Packages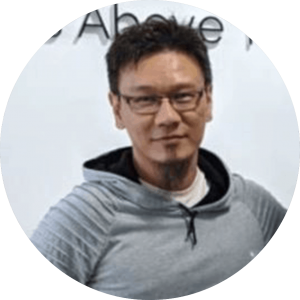 Dear Ken, the professional manner in which you handled our case must be commended. After one of the largest web agency in Singapore failed to deliver, you picked up all the complicated issues, piece by piece, looked into the source codes and like a surgeon, revived our website. Having sat beside and seeing you painstakingly cleared up the mess that the previous programmer has set, convinces me that you are truly a WordPress specialist.
Your team has a winner's attitude and its your passion and belief that sets you miles apart from the others. As service providers and professionals in our own field, we look at you with envy and salute your expertise. Good job guys, keep up the good work !
- Juraimi Adnan, Singapore Web Design Client (Facebook Reviews)

Our SEO Director teaching WordPress at Exabytes event.
We Excel in Technical WordPress Website Development
Our clients usually choose to work with us not just because of our web design services but because of our technical competency in delivering custom WordPress Web Design Solutions.
Being an integrated team of in-house technical WordPress developers, web designers, digital marketers, and SEO practitioners, our clients benefit from our one-stop holistic overview of digital marketing strategies.
As one of the most skilled WordPress Website Designers in Singapore, we craft custom design without relying on 3rd party themes. We are able to deliver well-structured WordPress websites that are crafted with maintainability and best practices in mind, having minimal code bloat.
Type of Web Design Services We Provide

Custom Web Design
For new websites, landing pages or web revamp requirements, we provide custom web design services, delivered in full Open Source WordPress CMS. All our projects are custom crafted in your own unique structure without relying on 3rd party themes.

Web Hosting
We understand that sometimes it is a hassle to speak to different parties when you hope to just have one single point of contact for website issue. As a value-added service, we provide Digital Ocean web hosting services for our web design and SEO clients. 

Convert HTML/PSD to WordPress
If you already have an existing set of web designs in PSD mockups or HTML files, we can translate them into your own unique WordPress theme and deliver them with the same set of website foundation functions with no compromise.

Advanced WordPress Development
Leveraging on existing plugins or customising our own codes, we are able to develop more complex functionalities for your WordPress websites, Some examples will be like having quiz functions, directories, and integration with 3rd party applications. 

WordPress Maintenance
You can leverage on our WordPress expertise to resolves WordPress issues like blank screens, plugin errors, or small changes to your websites without major revamping. Just send us an enquiry with login details and let us know what are the issues.

eCommerce Development
Do you want to combine WordPress with eCommerce? We can develop custom WordPress eCommerce websites that give your eCommerce business the unique brand experience you want to provide for your customers.
WHY CHOOSE OUR WEB DESIGN SERVICES?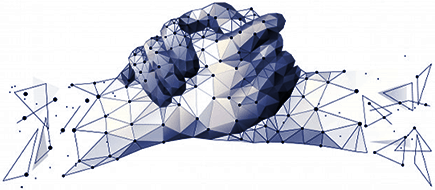 MAINTAINABILITY
We do not believe in making our clients reliant on us for all matters. At the core of our web design services, we believe in ensuring our clients feel empowered and comfortable in making their own changes. We provide simple end-user training for you at the end of every web design project delivery to ensure you know how to perform simple content changes.
SEO CENTRIC TECHINCAL FOUNDATION
As one of the leading SEO agency, you can be assured that the website we build for you will have a solid technical foundation for you to grow your website even if you may not engage our SEO services. All our codes are well-adhered to the best WordPress and SEO practices so that both search engines and readers can have unobstructed experience in content consumption.


USER-CENTRIC DESIGN
It is not our goal to produce fanciful websites that are highly unusable especially in today's context of varying content consumption behaviors. Our web design services focus on building professional websites that not only reasonate with your brand but also are initiative for your readers to find what they need and consume the content with the best user experience.
The Process of Engaging Our Web Design Services

Request for Corporate Deck
Make a request for our corporate deck, which will provide more information on our web design services and rates. If you are comfortable with what our web design services entail, let us know your detailed requirements for us to prepare a personalised quotation.

Start of Web Development
When you are ready to commence with the web design project, we will first need to bill for an initial deposit before we start designing and development of the website. We will provide web design mockups for stakeholders' approval prior to the actual start of WordPress development.

Rolling out of new website
When the website has been fully designed and developed, we will commence migrating the new website to your server. As part of our Thinking Notes process, we will conduct a 1 hour end-user training session for you to educate you on how to edit the web content on your own.
FREQUENTLY ASKED QUESTIONS ABOUT WEBSITE DESIGN
WordPress is the most popular CMS in the industry, powering over a quarter of the websites in the world. With a strong collaborative eco-system of developers and designers, it is the most future proof website solution.
Being the world most popular CMS, WordPress is highly attractive for cyber hackers. But that does not mean that the security implementation for WordPress websites are weak.
You will need a highly specialized WordPress developer like us to to properly develop a WordPress website and minimise the chances of being hacked or experience technical problems.
A standard customized WordPress website without special integrated functions normally costs around SGD$2,000 to $4,000 (can be more, depending on size of website). In the industry, there are definitely cheaper web designers or more expensive web agencies with fees that can go either direction.
Typically once we have embarked on the web design process, we are able to complete the whole website in 2-3 weeks. Depending on each client' needs, sometimes there may be delays due to time required to gather information.
This is a complex question. Generally, it is dependent on the skills and value the web designer is able to provide. A highly skilled web designer will demand a premium rate as that is his leverage on pricing. However, by understanding the market situation, it can be seen that the variation in price is largely dependent on the market positioning strategy of each individual company.
Typically a freelancer will also be able to maintain lower rates due to less overhead costs as compared to a professionally established business.
LEARN MORE FROM OUR WEBSITE SETUP & WEB DESIGN INSIGHTS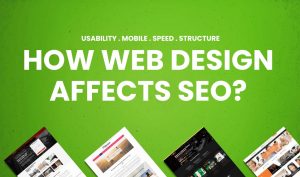 Do you want to know how web design affects SEO? It is important to know that great web design isn't just for the human eye. A good website is not
...
Read More

→