Rare technical WordPress web design experts in Singapore
Many people claim to be WordPress experts yet do not know how to code. At Thinking Notes, we are proud to be one of the rare WordPress Technical Experts in the market. To deliver true technical expertise to our clients, we only focus on WordPress development.
We take a ground-up approach to website design. With a keen understanding of the WordPress architecture and coding, we are able to code your website from scratch, allowing your website to run on what it needs, safely and quickly.
Why choose Thinking Notes as your web design team?
We Build The Strongest Website Foundation You Can Grow With
To us, it is not just about providing web design services.
It is also about giving you the strongest website foundation for your business to scale and grow.
Because we have been developing WordPress websites with our own hands, because we have been helping our clients with SEO and because of the mistakes we have made in the past, we understand what makes a website valuable to the business.
From security to SEO, we have thought about every little detail that a good WordPress website will need as the foundation to build upon.
Our clients can trust that whatever we deliver, are the most well-thought technical and SEO friendly website solutions that they can rely on.
Frequently Asked Questions about Web Design
A standard customized WordPress website without special integrated functions normally costs around SGD$2,000 to $4,000 (can be more, depending on size of website). In the industry, there are definitely cheaper web designers or more expensive web agencies with fees that can go either direction.
This is a complex question. Generally, it is dependent on the skills and value the web designer is able to provide. A highly skilled web designer will demand a premium rate as that is his leverage on pricing. However, by understanding the market situation, it can be seen that the variation in price is largely dependent on the market positioning strategy of each individual company.
Typically a freelancer will also be able to maintain lower rates due to less overhead costs as compared to a professionally established business.
WordPress is the most popular CMS in the industry, powering over a quarter of the websites in the world. With a strong collaborative eco-system of developers and designers, it is the most future proof website solution.
Typically once we have embarked on the web design process, we are able to complete the whole website in 2-3 weeks. Depending on each client' needs, sometimes there may be delays due to time required to gather information.
Being the world most popular CMS, WordPress is highly attractive for cyber hackers. But that does not mean that the security implementation for WordPress websites are weak.
You will need a highly specialized WordPress developer like us to to properly develop a WordPress website and minimise the chances of being hacked or experience technical problems.
Learn More from our insights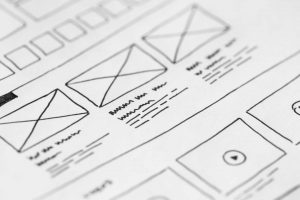 Great web design isn't just for the human eye. The underlying codes of a website are also read by Google bots. Furthermore, as Google move towards becoming more human, the algorithms that the bots run
Read More

→