Web Design Project References
Over the past few years, we have worked on many WordPress web design projects that have varying business needs and technical challenges. We have worked with bigger agencies as their WordPress developers, we have translated PSDs to WordPress, we have worked on complex development such as event management system and learning managing system. Here are some of the projects that we have worked on: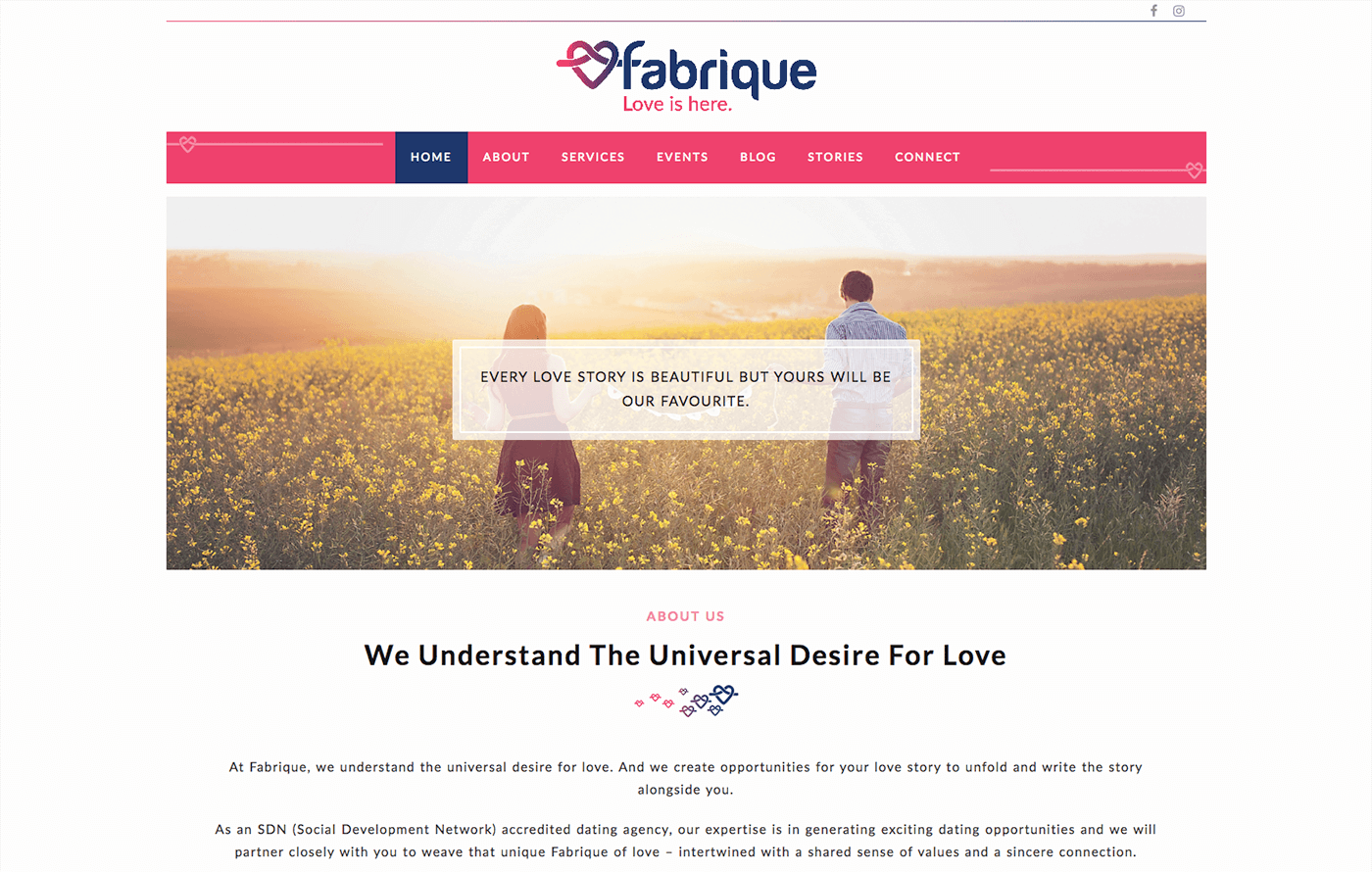 Fabrique Love
Fabrique is a SDN accredited dating agency in Singapore. Part of their main business is to organize social events for participants to join and mingle. 
We have leveraged on the company's existing brand guide to deliver a 100% customized WordPress website, which are mobile friendly and structured in accordance to Schema.Org guidelines. We also deliver an event management system to facilitate their entire event process.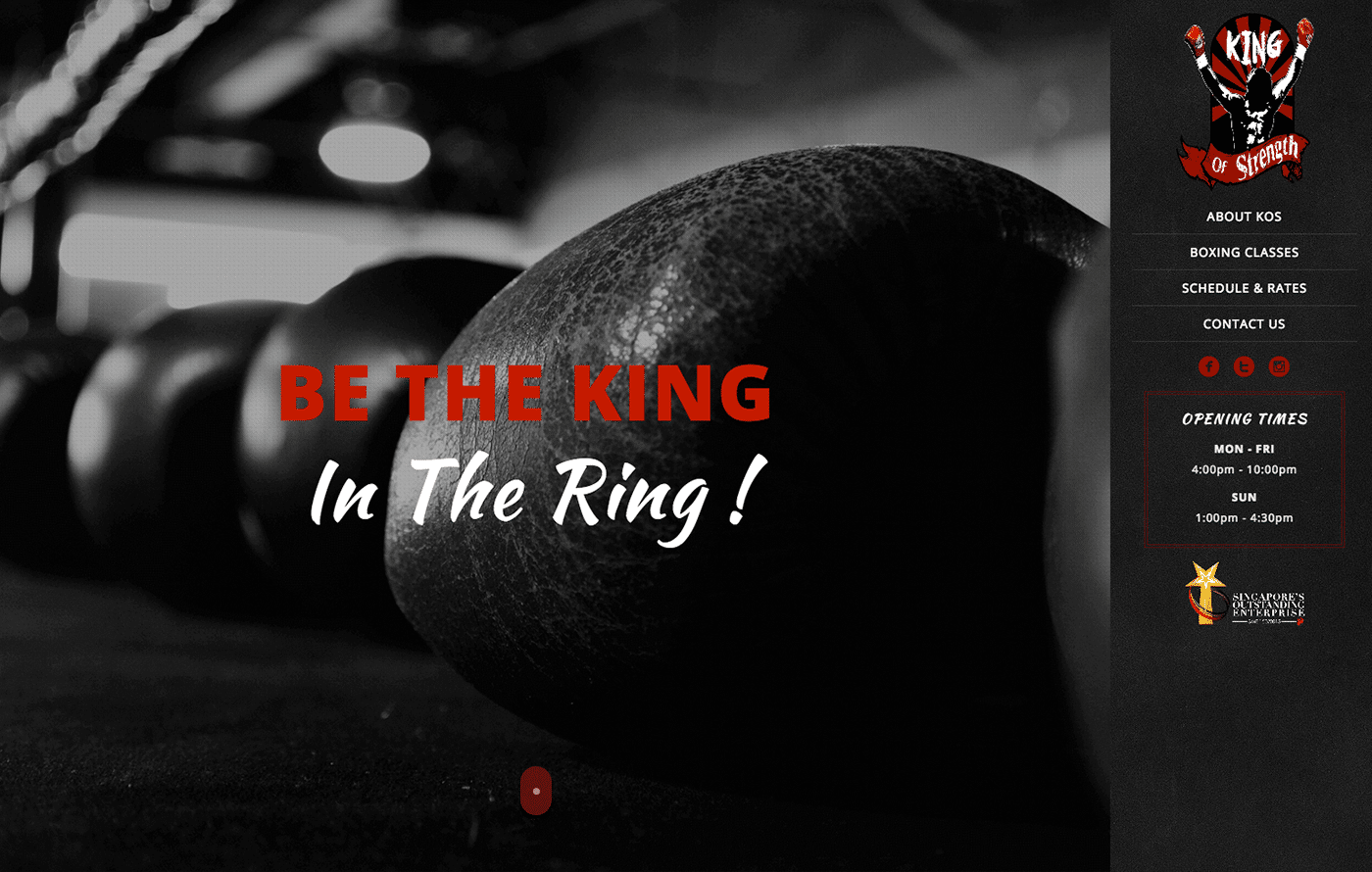 King of Strength
King of Strength is a specialized boxing school in Singapore, which focused only provide boxing lessons for recreational and competitive purposes.
They were earlier having some issues with their previous web designer and we took over the project by re-creating a totally new WordPress website. After a few months from website launch, we are proud to witness the growth of the company from a little office space to a full fledged shop front for their boxing lessons.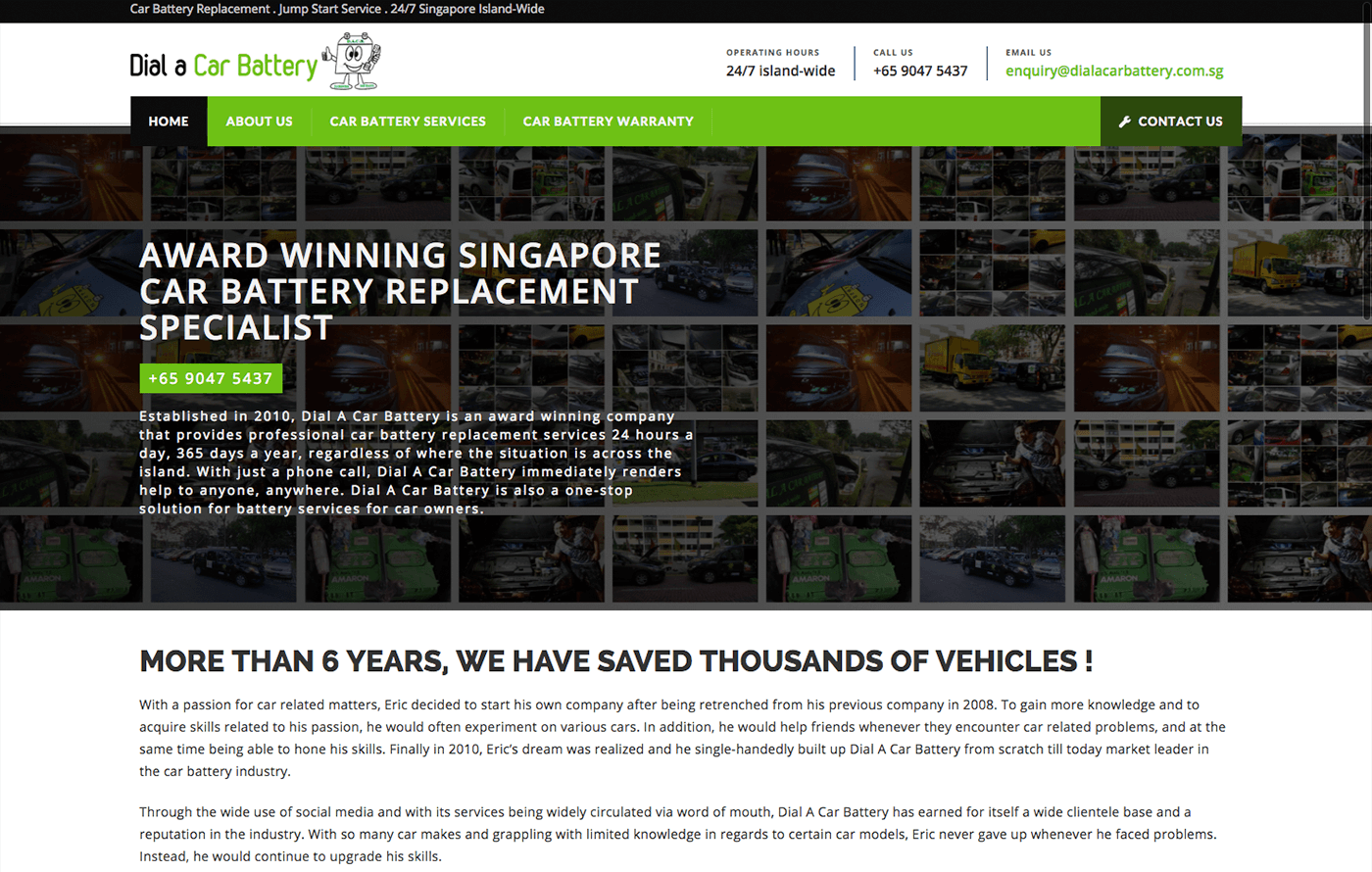 Dial a Car Battery
Dial a Car Battery is an innovative market leader in car battery replacement services. However due to an outdated website, their SEO rankings have been dropping.
With our pre-crafted website design solution, the newly launched website managed to help them regain their SEO positions and stop the eroding momentum. We also integrated a live Facebook Gallery for them to showcase their latest recoveries in the website as a form of boosting social credibility.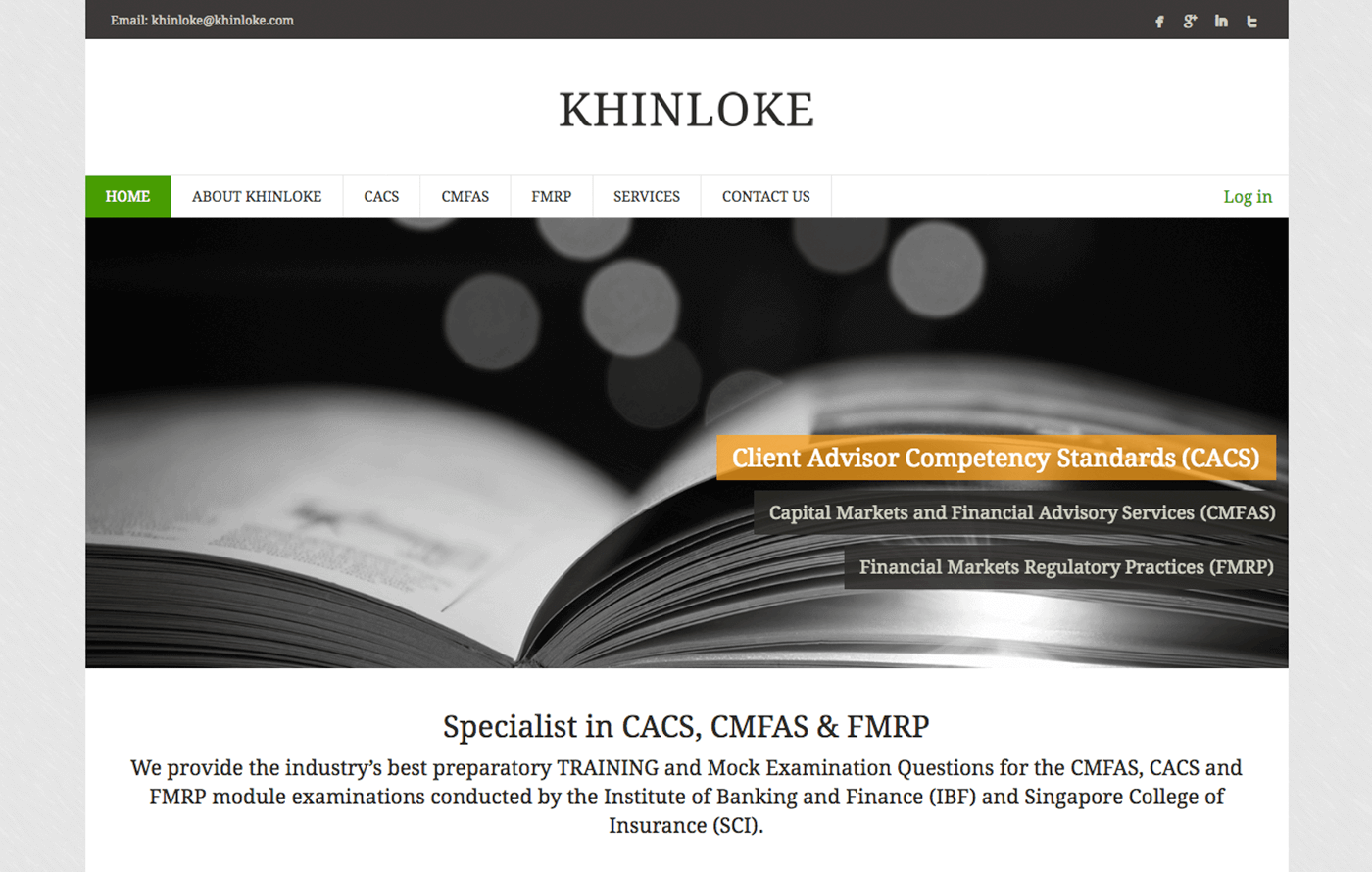 KhinLoke.com
Khinloke is a highly specialized financial trainer, who provide training for high level personnel from the banking and finance industry. Main focus of his business is to help his clients pass critical certification exams such as CMFAS, CACS and FMRP.
Beside creating a simple WordPress website for him to showcase his services, we have also created an online learning management system in his website. Through the innovative implementation, we are proud to witness the growth of his training business in both online and offline sectors.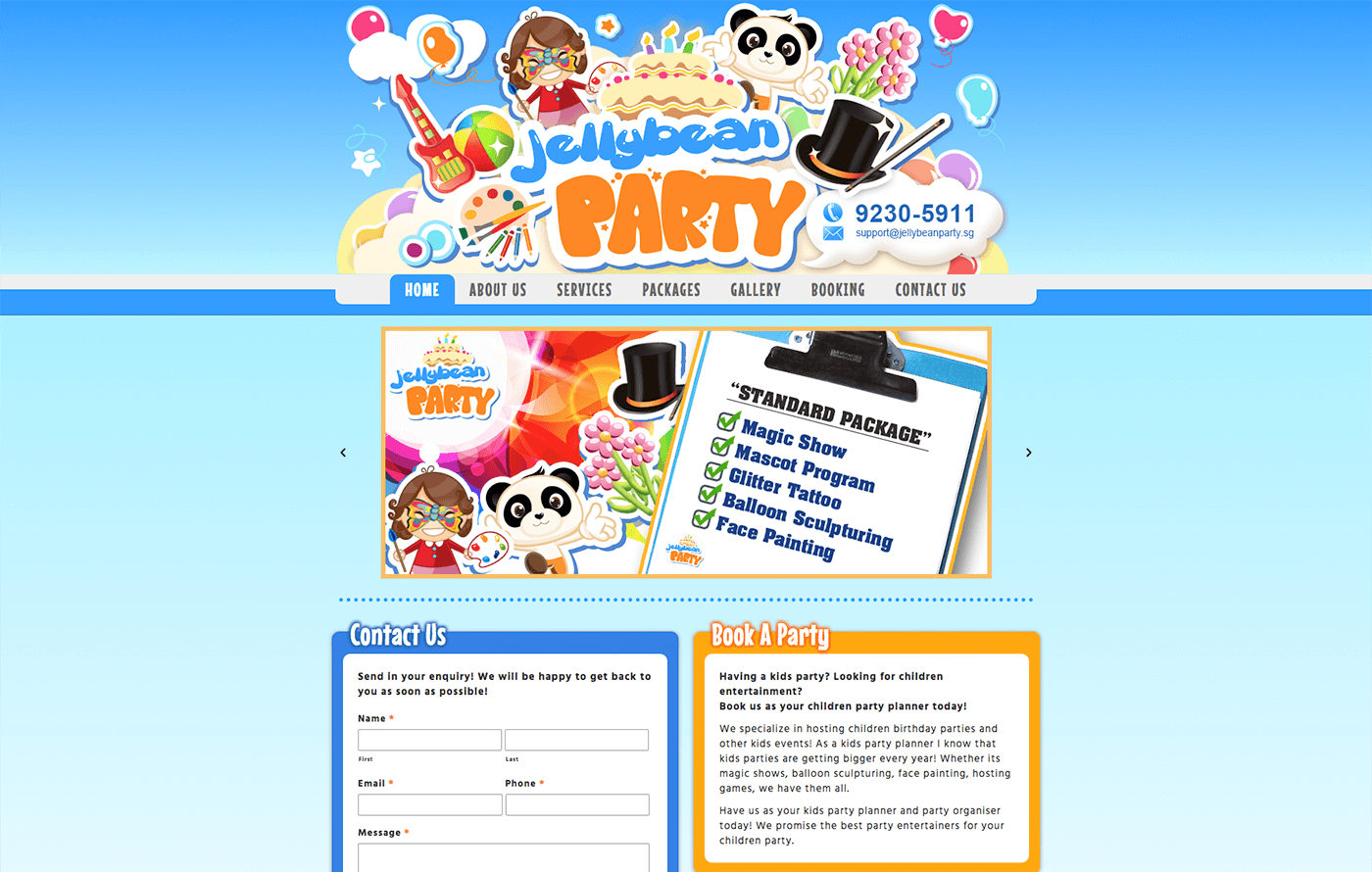 JellyBean Party
JellyBean Party is a popular kids party provider in Singapore and they have been running on an outdated HTML static website. Most of the elements are images plastered onto the website, making it hard for search engines bots to scan through the content.
With our WordPress conversion service,  most of the elements are now coded from images to HTML codes, which are then ported over to WordPress CMS framework. The client is now able to edit basic information on their own without relying on the graphic designer anymore.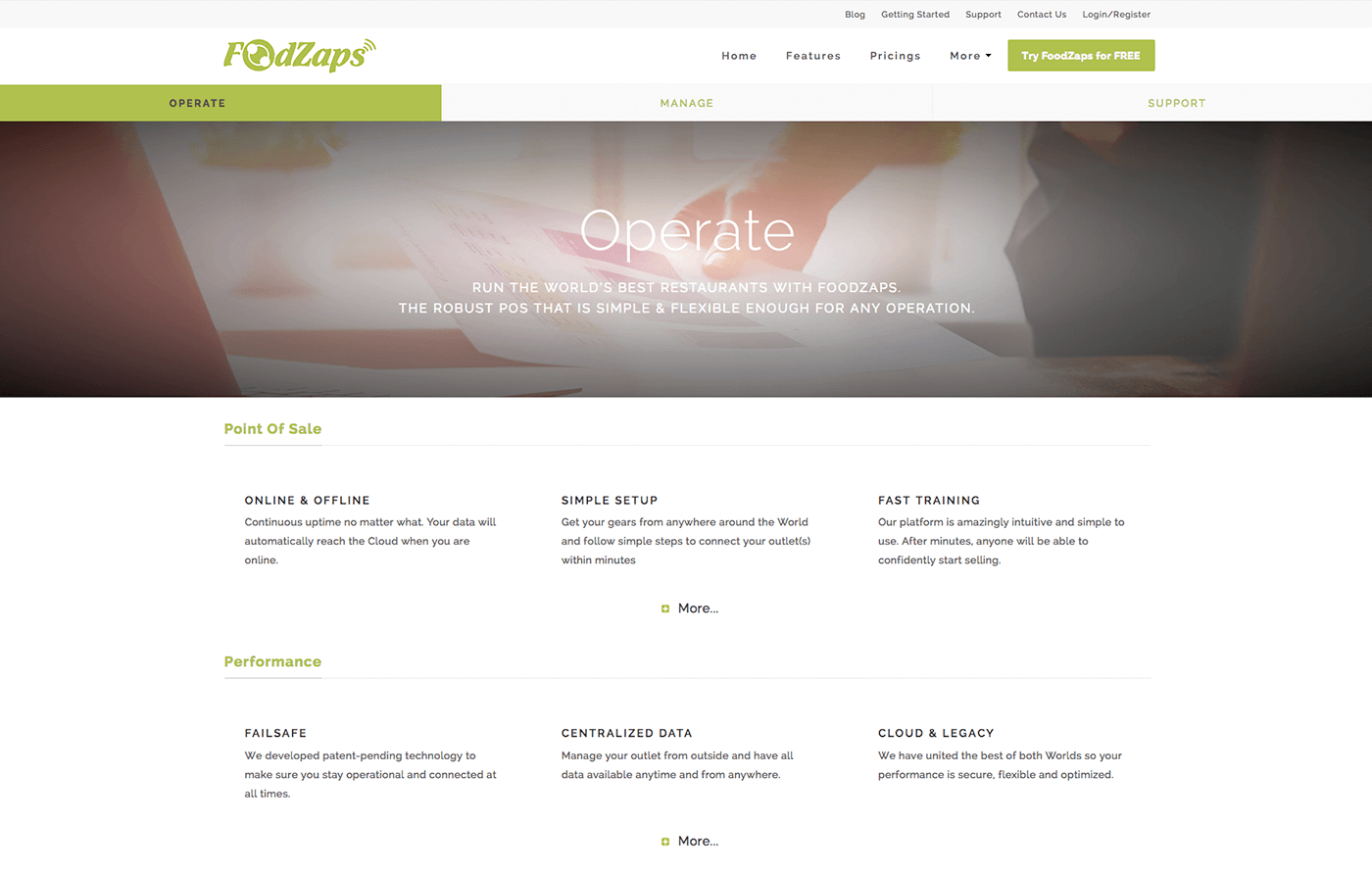 FoodZaps
Foodzaps is an innovative technology startup focusing on F&B POS Solutions. Their most unique feature is the ability to stay in operation even during unstable internet connections.
On top of our usual WordPress website solution, we have integrated various innovative features such as an image hotspot module to visualize the usages of their POS system in a F&B settings. We have also developed a customized Price Estimator Widget for their website visitors to compute the price estimate of their solutions, which in the process capture their contact details as a form of lead generation.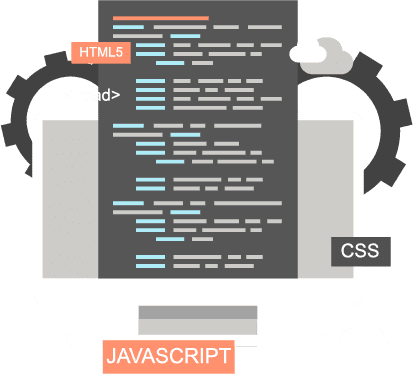 We are highly specialized WordPress Developers
Our web design clients usually choose to work with us because of our technical specialization in WordPress Web Design Solutions. Being an integrated team of in-house technical WordPress developers, web designers, digital marketers and SEO practitioners, our clients benefit from our one-stop holistic overview of website marketing strategies. With in-depth technical web design skills, we are able to deliver WordPress websites that are:
Strongest WordPress Website Foundation
To us, it is not about just providing web design services. It is about giving you the strongest website foundation for your business to scale and grow. Because we have been developing WordPress websites with our own hands, because we have been helping our clients with SEO and because of the mistakes we have made in the past, we understand what makes a website valuable to the business. From security to SEO, we have thought about every little detail that a good WordPress website will need as the foundation to build upon. Trust our experience, we are here to help.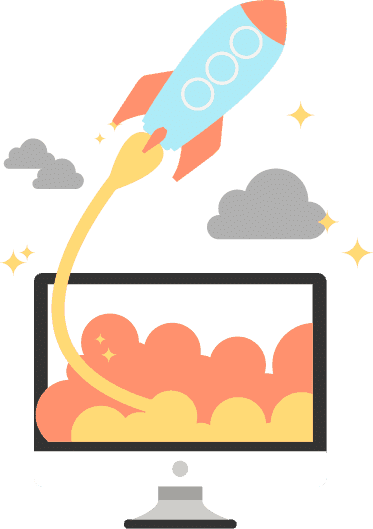 Frequently Asked Questions About Web Design
A standard customized WordPress website without special integrated functions normally costs around SGD$2,000 to $4,000 (can be more, depending on size of website). In the industry, there are definitely cheaper web designers or more expensive web agencies with fees that can go both direction.
This is a complex question. Ideally, it is dependent on the skills and value of individual web designer. A highly skilled web designer will be able to charge a premium rate. However, understanding the market situation, the variation in price is largely dependent on the market positioning strategy of each individual company.
Typically a freelancer will also be able to maintain lower rates due to less overheads as compared to a professionally established business.
WordPress is the most popular CMS in the industry, powering over a quarter of the websites in the world. With a strong collaborative eco-system of developers and designers, it is the most future proof website solution.
There are many web designers who make use of 3rd party premium themes to deliver as "customized WordPress website" solutions.
We pride ourselves to be one of the rarest web designers in the market who are able to deliver 100% customized WordPress themes, specifically for our clients' needs.
Typically once we embark on the web design process, we can complete the whole website in 2-3 weeks. Depending on each client' needs, sometimes there may be delay due to information gathering.
Being the world most popular CMS, WordPress is highly attractive for cyber hackers. But that does not mean that the security implementation for WordPress websites are weak.
You will need a highly specialized WordPress developer like us to to properly develop a WordPress website and minimize the chances of being hacked or having website problems.