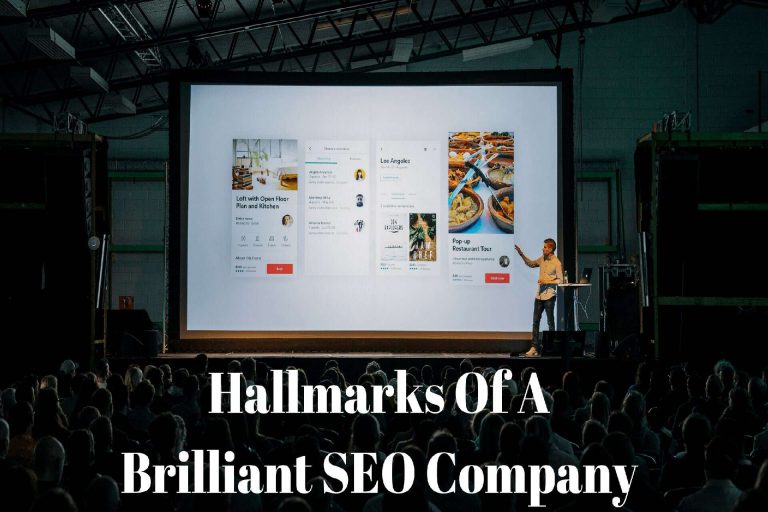 Hey there. If you have heard about SEO, you would have learnt that it is a mythical buzzword that has been taking over the internet by storm the past several years. Even entrepreneur.com, a reputable site, has SEO listed as a section by itself. What does it stand for? Does it stand for "Soaring Eagle Operation"? Or is it "Sardine Exhausted Oasis"? Well, I am sorry to disappoint you as SEO stands for "Search Engine Optimisation". Fret not though, because the inner-workings and mechanisms of this recently minted field are infinitely cooler than its name.
Now, you must be wondering how on earth this (read:SEO) became a field fit for jobs to be created in. I mean, what do SEO Consultants even do? Are they aliens in disguise working on their equally puzzling alien work? Ah, I digress. As it is becoming increasingly important for brands and companies to become adept at SEO in this swiftly digitalising landscape, is it any wonder that numerous firms have popped up all over the world targeting this elusive niche? To rank well in search engines would mean higher visibility for your company and generally speaking, this would translate to more sales.
Now that you understand the motivations behind the surge of interest in SEO, let us delve deeper into the topic:
How do you tell if a SEO company is well-versed in what they do? As SEO takes minimally weeks to reflect results (be it positive or negative), it is extremely easy for clients who do not possess their own in-house SEO specialist to engage third-parties who pose as digital marketing professionals. These "professionals" can and will paint you a vibrant picture of your website ranking in the first page of Google within weeks. However, is it really that easy? For starters, it takes >3 months of substantial and consistent effort to rank a website hosted on a brand new domain onto the first 5 pages of Google. Even so, it is often not the case. Do not get duped by these smooth-talkers. It is time to put away your rose-tinted glasses and see the truth for what it is. SEO is definitely not a relaxing walk in the park.
The next question I'm sure you want to ask is, "how do I know if the individual or firm I'm hiring to perform my SEO work is high quality and knows what they are doing?" No worries about that, as I will be listing down some telling traits that can very much help you to discern the true blue SEO companies from the quacks. So, are you ready for the truth?
Let me give a prior warning:
It will blow you away.
NOTE: From hereon, I will be referring to the SEO personnel as a group.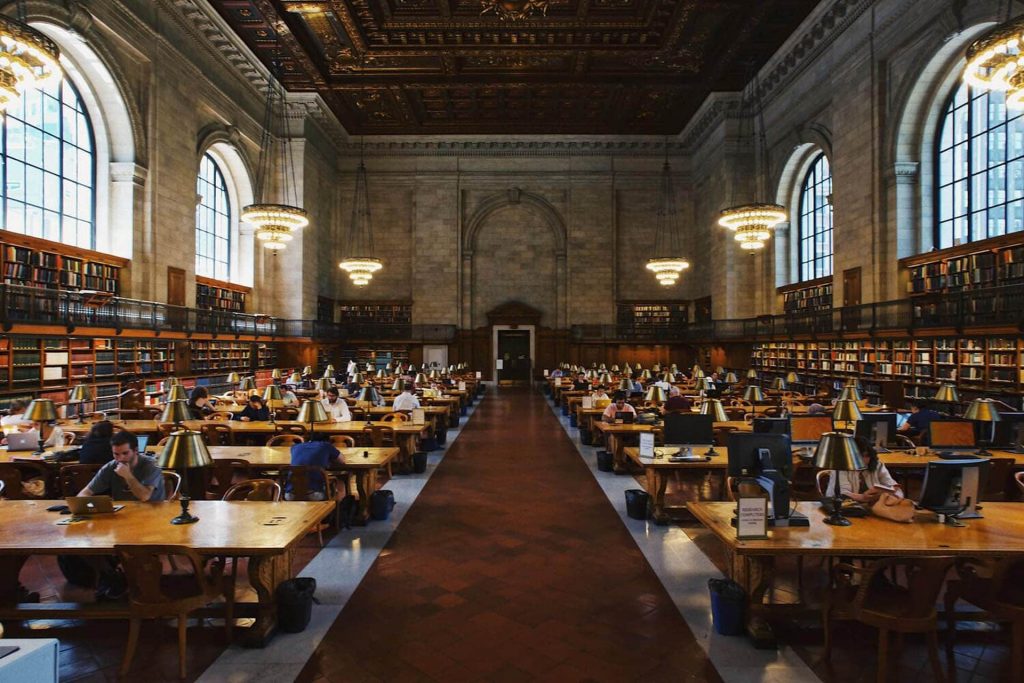 A borderline unhealthy obsession with every single little detail.
This is something that is immediately observable upon your first interactions with the SEO personnel. Do they seek to understand everything about your existing website down to the tiniest, finest detail? For instance, they want to know the reason why the current font was used. Was it because of readability? Was it because your organisational head likes the font? Or was it because it came preset with the theme you bought off another website? These are information an excellent SEO firm will try to dig out from you and understand, as they believe in the power of being informed. They will disassemble the information, and reassemble it back in different permutations and combinations as they understand that details form the backbone of a product and service. This skill is finely honed by the rigour and demands of SEO work.
Tweaking everything so that it would be optimised for the search giant Google is what a splendid SEO company would do, and they do it well. So next time when you're hiring a SEO practitioner to optimise your website, you know what to look out for. An overwhelming desire to dismantle every single piece of information and make sense of it.
Adheres to the industry's best practices.
According to a curated and compiled list of Google ranking factors by a renowned SEO website Backlinko, the number of factors amount up to 191, a staggering number! And that is only for on-site SEO…with off-site SEO ranking factors added in, the total number rises to a whooping 205! A remarkable SEO company would painstakingly maintain laser-precision focus on these factors to ensure that they keep up to Google's (and other search engine's) standards. Just a small lapse in scoring well at one of the factors can result in a downward spiral of your site's ranking! If your SEO consultants are constantly trying to educate you about how certain seemingly useless things are important for the growth of your site's ranking, they are a keeper.
Just a little piece of tidbit here, but did you know that if you include at least one image in your blogpost, it will vastly outperform content without any images? At first glance, this may be something you feel is totally useless as it only adds to the aesthetics of the blogpost. But what may be deemed as pointless actually is part of the ranking factors for the search engine's algorithms.
So, are you convinced yet? Let me reiterate again: an awesome SEO practitioner will work relentlessly on optimising your website and content for big brother G. Even better, they will constantly adapt to and stay updated with the ever-changing algorithms of search engines. What works today may not work tomorrow. Taking Google as an example, just by the past few years, they have introduced significant updates to their search engine such as Hummingbird, Panda and Penguin (what is up with their obsession with animals for codenames?!).
Spamming bylined blog comments on blogs used to do wonders for improving your website's authority, but if you try to do it now, it would have no effect, and perhaps even result in the penalisation of your site. Still not convinced? Let me present to you the final piece of the puzzle poised to persuade your views.
Strives to custom tailor solutions for your business goals.
Different kinds of businesses have different kinds of objectives and goals, and yours is no different. For one, you could be growing your website into an authority site, where your words hold a certain amount of weight in your visitors' hearts. For another, you may be just looking to build a professional advertising/portfolio site to place into that vacant URL blank of your name card. The strategies that work for the former may not work for the latter. There is no one-size-fits-all solution pertaining to SEO. If we were to use the example of growing your own authority site, publishing regular quality content would be at the forefront of the suggested solutions. This would not apply well to the scenario in which you wish to have a portfolio site just to show the existence of your web presence. For this, backlinking from high-quality websites would be the main goal. Furthermore, if you are not concerned with the rankings for your site, you might not even require SEO help. Do you now see the difference between these two approaches?
An average SEO firm would just apply a cookie-cutter approach to all of their clients' websites. However, an accomplished SEO firm would go above and beyond that, to execute the best available deliverables for your website. Sometimes, sacrifices do need to be made, as we have covered under the dilemmas of web design.
Just to build up the narrative further, you can think of this as drawing a straight line through a plotted set of points compared to a best-fit curve. The best-fit curve would hit more points compared to the straight line most of the time. And that is precisely what an impressive SEO firm aims to achieve. To become a best-fit curve.
End of the line, the differences between a normal and great SEO company are glaringly obvious.
Just to recap, if TL;DR:
You will know that you have hired the right group of people if they are:
1. Overly involved with everything down to the very last detail;
2. Following latest updates on SEO and implementing related initiatives like a religion;
And last but not least,
3. Very focused on your business requirements and goals.
Alright then, I guess we're just in time for some self-promotion!
We are an exceedingly rare company (read: unicorn) in Singapore that weaves together the elements of SEO, web design and digital marketing into one humongous and complete package!
Most web-related firms only focus on one of the three, meaning that you have to hire additional firms to fulfill your business's vision. Why not let a company that does all 3 things work with you? Integrated elements also mean less effort spent in communication and more effort on the things that matter. Why communicate 4-way when you can communicate 2-way?
So that being said, feel free to hit our Principal SEO Consultant Ken up anytime for a free consultation!
We promise that we will not disappoint. Promise.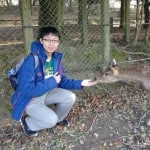 Digital Marketing Executive
at
Thinking Notes
Aaron is just a simple man living a simple life. He partakes in occasional technological pursuits and is intrigued by the realm of possibilities.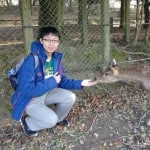 Latest posts by Aaron Tan (see all)