Pioneering SEO Project References
Our clients trust us because they know we do not sugarcoat our words, over-promise and give fake expectations. We differentiate ourselves by having the courage to make mistakes and taking the time to master technical WordPress development, web designing, psychology of digital marketing and technical SEO. Thanks to the trust of our web design clients, we have the opportunity to work on these projects as our first batch of SEO projects in Singapore.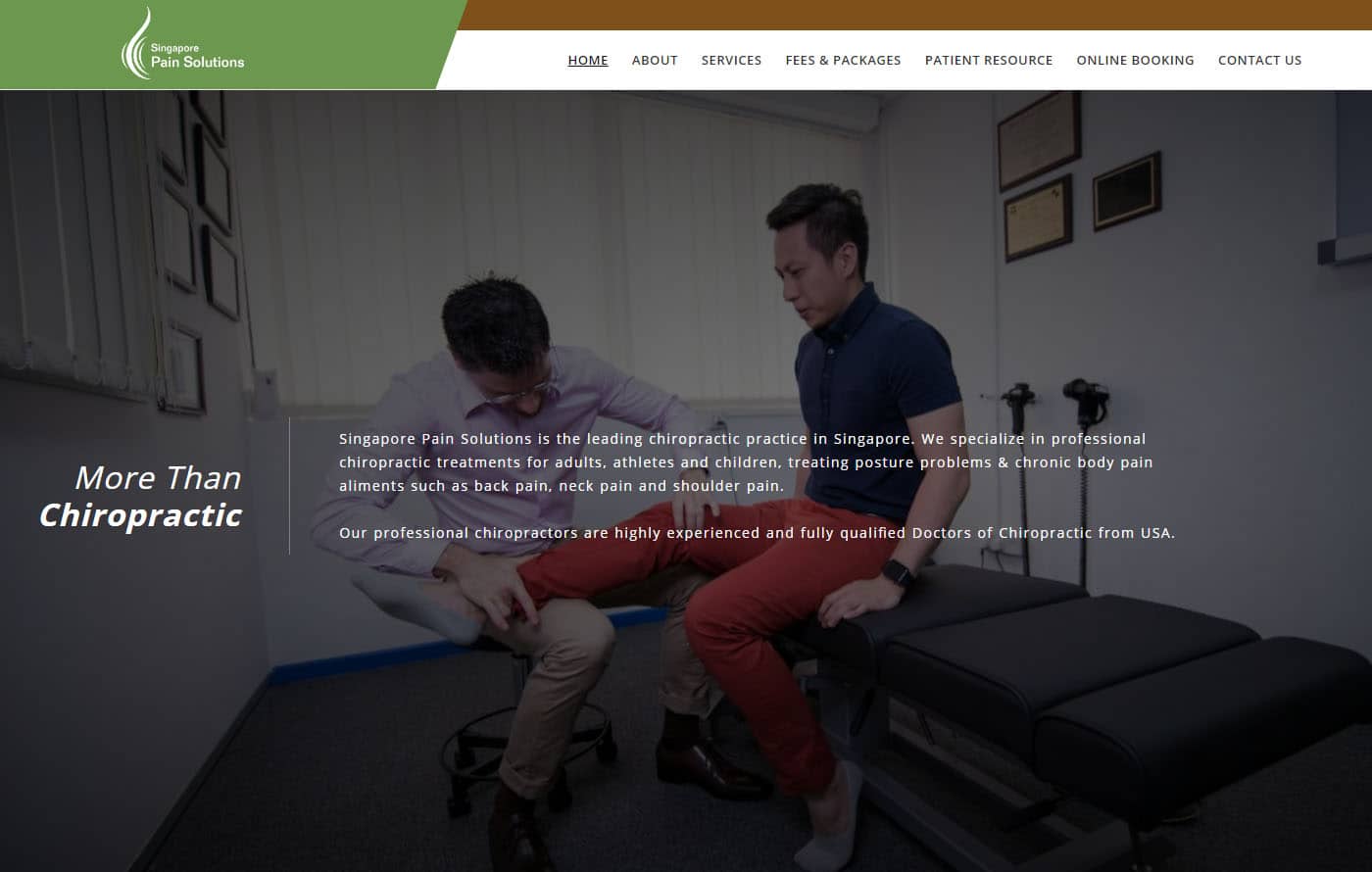 SEO for SG Pain Solutions
1600% Growth in Organic Traffic
Singapore Pain Solutions was a newly established chiropractic practice in 2015. Their rankings had been stucked at page 5-8 for many months despite having great social media results.
After a period of 6 months and going through many iterations, SEO results for Singapore Pain Solutions have been steadily increasing with some relevant important keywords already at top of page 1 and page 2.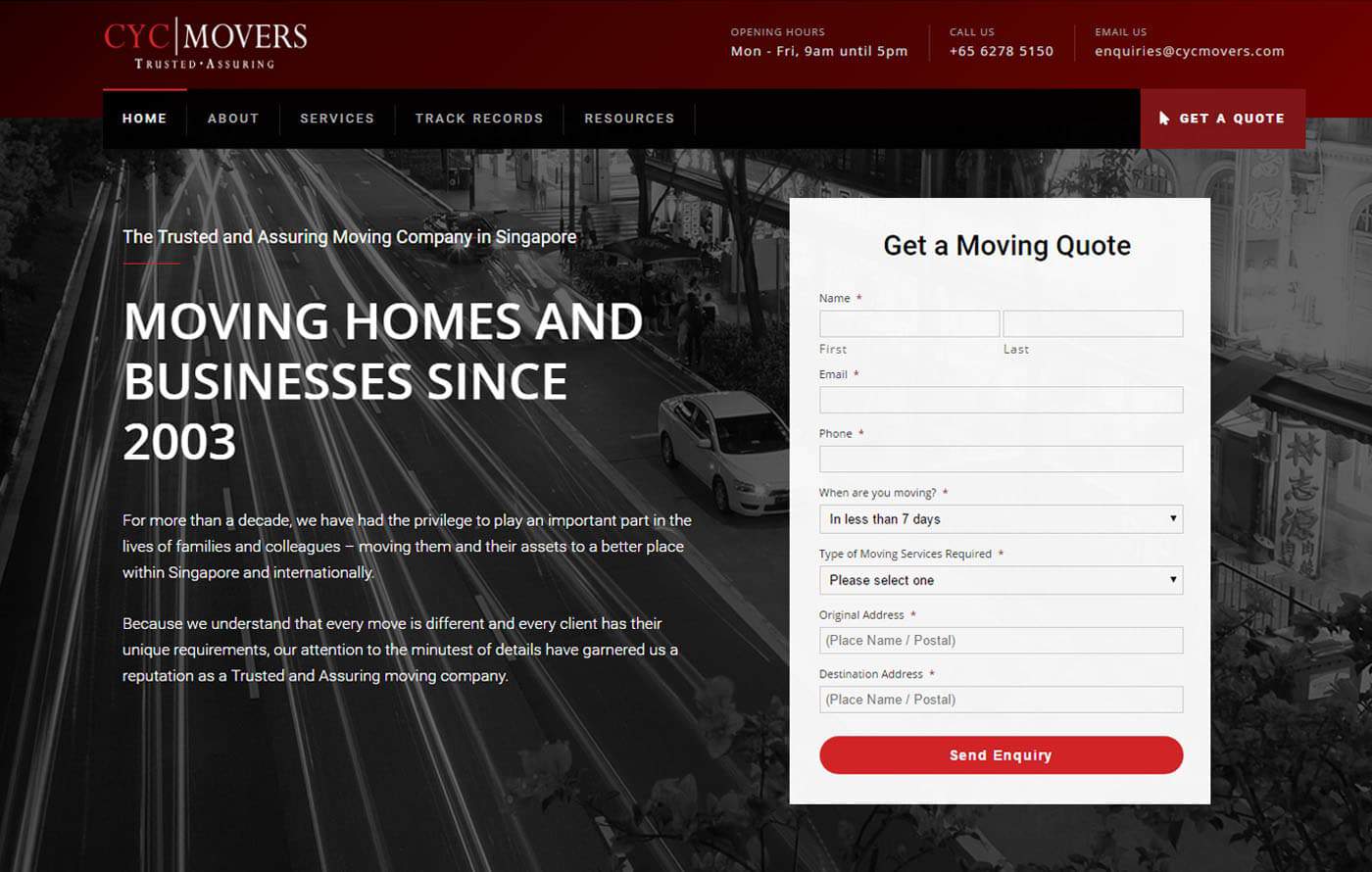 SEO for CYC Movers
400% Growth in Organic Traffic
CYC Movers have previously engaged a SEO vendor who focused on shady SEO tactics. Despite being one of the most established mover in the industry, their old website, which has hundred of errors, has been stucked at page 4 to 6 for their relevant keyword rankings with some important keywords not even ranked.
After a systematic prognosis over few months, we have helped CYC Movers recover from the negative SEO.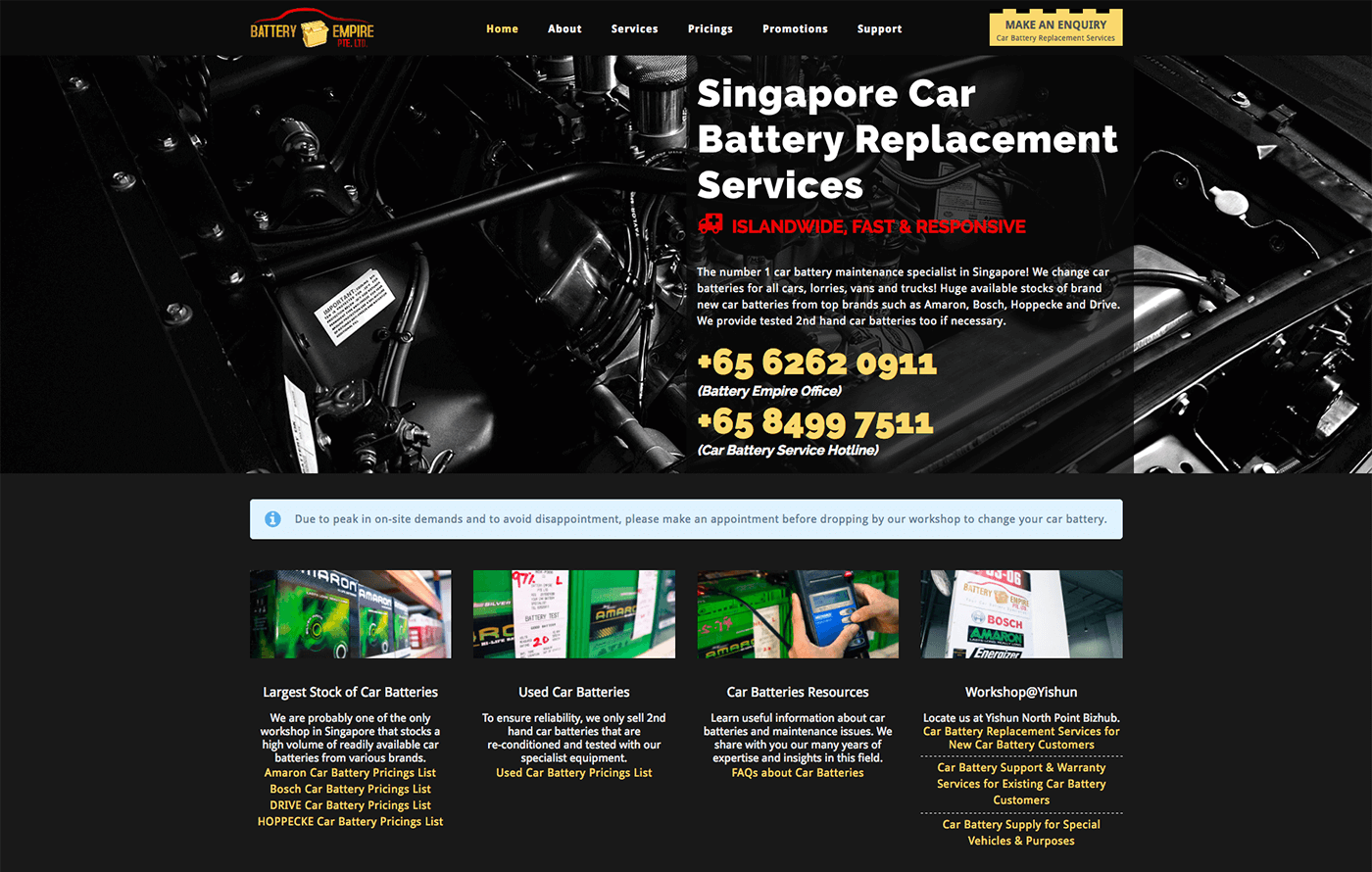 SEO for Battery Empire
3000% Growth in Organic Traffic
Battery Empire is a specialist car battery service provider in Singapore. Their rankings have been passive at page 4 to 7 after the launch of their new website.
After cracking our brain for several months, SEO results for Battery Empire has dramatically improved. Some of the keywords (competitive ones) have been consistently ranking at number 1 position. Battery Empire is now a dominating market leader already.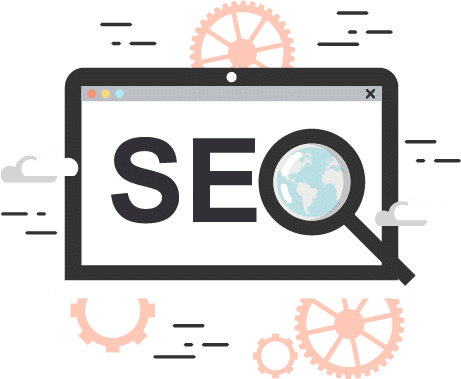 The symphony of Systematic Success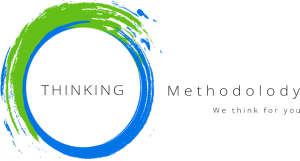 We deploy an unique 3-steps SEO methodology that focus on the long term success in SEO for our clients. The first step is all about making sure your website has the correct technical foundation. The second step is formulate a content strategy system and work as a team to create the correct reasons for your targeted visitors to come to your website. The third step will focus on the positioning of your brand as the thought leader in the industry.
What We do for SEO Services
In reality, SEO is affected by a magnitude of complex factors, which do not stay constant as search engines are constantly refining their algorithms to perfect emulating human search behavior. At Thinking Notes, we believe that for SEO to be effective, the execution and strategies cannot cocoon around a tightly defined scope of work. Below are some examples that describe the extent of work (not limited) we do to help the SEO for our clients.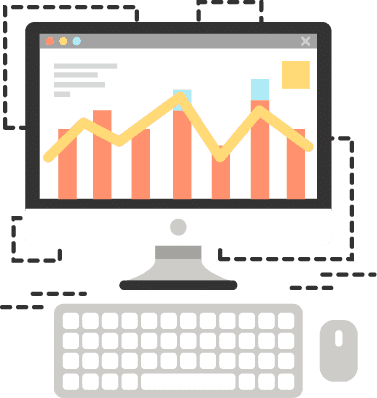 Frequently Asked Questions About SEO SERVICES
Yes, we usually require our clients to commit at least 6 months when engaging our SEO Services. SEO is a long term game, you will not be able to see significant results in short period of time.
No, we do not guarantee top SEO rankings. In SEO industry, it is not ethical to promise SEO rankings. You can read more about it at Moz Blog, a very reputable global SEO authority. 
Digital Marketing is about approaching 2 type of information seeking behaviors. SEO is about targeting people who already know what they want and they are searching for the best vendor to procure the services or products. If this is something like your trade, then you will most probably need SEO. You can read more about this topic at our article, "Do you need SEO?"
In the industry practice, SEO requires a monthly retainer fee. It can range from few hundred dollars to few thousand dollars. From our experience, it usually ranges from $500 to $2000. Of course, there can be extreme cases.
Yes, you can leverage on MRA Grant by IE Singapore for SEO Services. However, you must be targeting overseas market. Please find out more at their site. We do not help our client to apply for grants, we can recommend a trusted contact for these services.
We understand. We have heard horror stories about SEO companies. Please contact us for a consultation session. At the end of the day, maybe you don't even need SEO services.