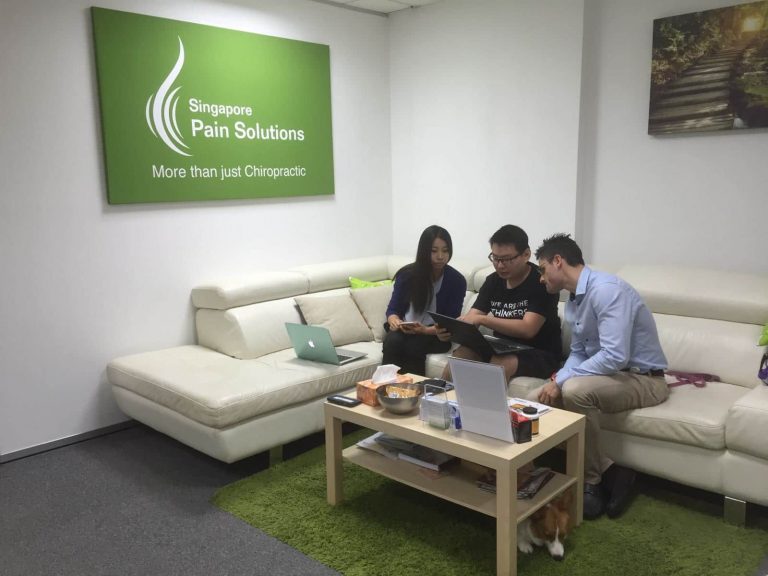 What SEO Consultants really do?
Have you ever wondered what professional SEO consultants like us do 'behind the back' to improve the competitive rankings of strategic keywords for their clients? I decided to pen down the scope of work that we personally execute at Thinking Notes as SEO services for our clients so potential clients will be able to gain a better understanding on what are they paying for. However, I must first make a disclaimer that I cannot speak the same for other SEO providers as everyone got different opinions, strategies and game plan.
Scope of Work for SEO Consultants
Sitemaps
Make sure both XML and HTML sitemaps are present, clearly readable and well formatted
Internal Links
Create a rich amount of internal links with the appropriate anchor tags that cross reference to specially targeted pages and strategic keywords
Backlinks Audit
Monitor for any occurrence of toxic backlinks and disavow the links via Google Search Console when necessary
Creation of Quality Backlinks
Establish new backlinks through a range of strategies at reputable websites and directories Creation of backlinks is no longer a priority for us. We only attempt to establish backlinks only when there are very good reasons for the 3rd party sites to have that links.
Content Creation
Work with clients to create quality contents that visitors actually bother to read
Click Through Rate Optimization
You may be surprised that Click Through Rate has a significant impact on the SEO results. We will continuously revisit and create impactful titles and meta descriptions that encourage searchers to click.
Search Engine Index / 404 Link Audit / Redirection
Ensure websites are properly indexed at major search engines. Look out for any indexed pages that are missing and conduct the necessary 301 redirection
Social Media Advisory
We do not provide professional social media management services as that is a totally different genre. However in our scope of SEO, we do provide some consultative advisory on certain social media factors that affect the SEO rankings.
Continuous Optimization of Website
With our unique combination of being a web developer & SEO consultant, we are able to continuously optimize the website to keep the website running crisp and smooth.
Information Structure
We ensure all information are properly structured; for eg the heading tags and microdata.
Keep Learning Everyday
We do not proclaim to be the number 1 expert in SEO in the world and I do not think anyone should (other than the team behind each search engine's ranking algorithms. There should be an effective system deployed for us to keep on learning new things and current trends on SEO and web designing so we can continuously provide value for our clients.
And that we do, we are always learning. I believe it is totally right for our team to reflect and admit what we have done could have been better and we do it better next.
Praying every night
When the work has been done, we check the SEO rankings regularly every night and prayed hard that there will be some improvements. When things improve, HURRAY ! Lets celebrate with some KFCs or McDonalds. When things don't (such as drop in SEO rankings or stuck in the position), we frown, we frown and we frown. We keep the cycle going everyday.
SEO is like fighting a war
We make it a point to meet our clients every month to keep them updated on their SEO results and our initiatives. I feel that it is our responsibility to keep them fresh, updated and motivated for the challenges ahead. I personally like to reference SEO as a kind of tactical warfare where we fight for our clients as freelance mercenaries.
Every war environment is different and different elements need to be considered for every unique scenario. Team-work and team-spirit are very crucial elements to sustain the morale of the team for winning the war. Unlike web designs, where there is tangible deliverable, SEO is a long term business marketing initiative, it will be difficult for both parties to keep this going if the relationship is going to be a pure vendor/client relationship.
In my view, a good relationship should be like employer/employee except our clients do not have to pay us full salary every month with benefits. Ultimately, there have to be a lot of trust between both sides. And this is also a crucial reasoning behind why it makes sense for us not to provide SEO services to clients of the same competing niche and industry.
Ken graduated with a Master's Degree in Information Systems from Nanyang Technological University, specializing in Human Computer Interaction and Usability Engineering. Beside WordPress development, Ken provides professional SEO consulting services to SMEs and has helped his clients improved their businesses significantly through top page ranking results.