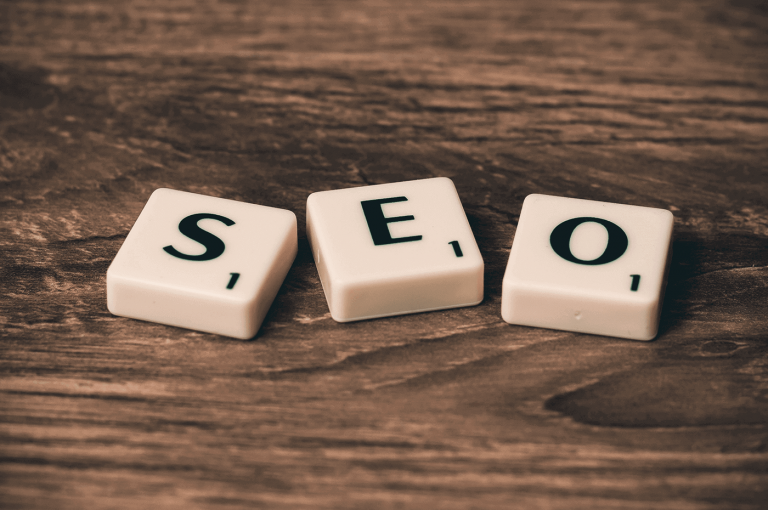 What is SEO?
SEO stands for Search Engine Optimization, which is a process to make sure a website ranks highly when an user search for certain terms in Search Engines like Google. Quite a few non savvy businss owners usually confuse this with SEM, which stands for Search Engine Marketing, which are the paid ads that appear when an user search for certain terms in Search Engines.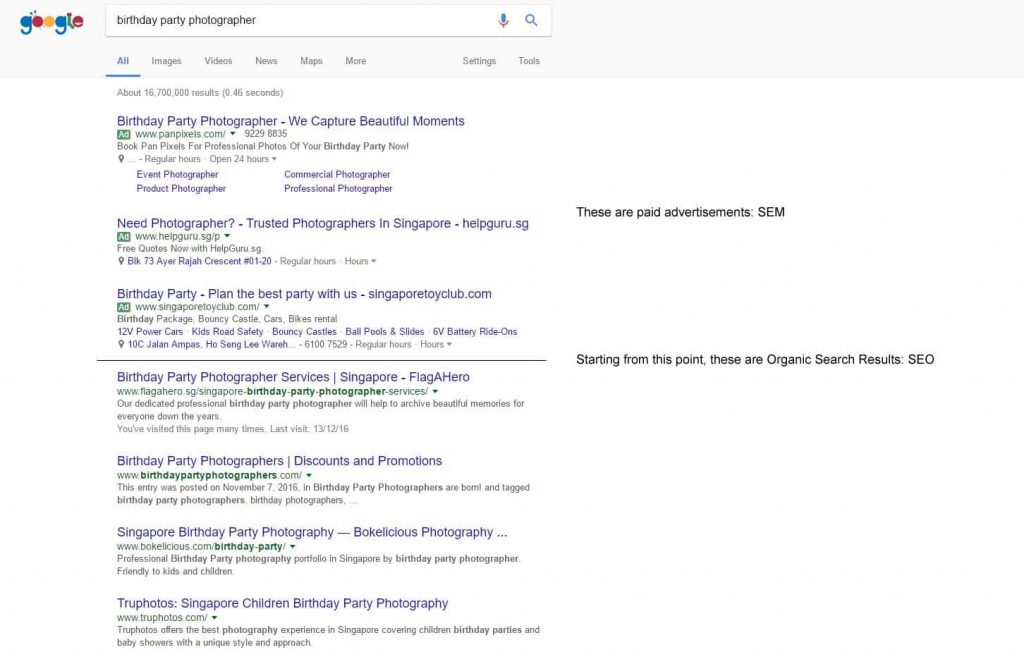 What is SEO & What is SEM:
SEMs are paid ads where you need to keep paying the Search Engine owners for you to remain visible to search engine users. On top of that you may need to pay SEM specialists to help you strategize your ad placings for best returns of your marketing budget.
SEOs are free organic page rankings results, you do not need to pay anything to Search Engine owners. However you may need to pay service fees for SEO specialists to help your website rank competitively.
SEM can achieve results almost immediately once you enable the ads while SEO is a long term execution that usually requires around 6 months to see results.
Both SEO and SEMs require certain degree of keyword research to find the useful keywords.
Major Search Engines like Google do not reveal their actual SEO algorithms (how they actually rank websites), SEO specialists usually externalize from experience and information to create a set of strategies, which they believe can help their SEO clients.
Not all businesses will require or need to invest in SEO. SEO is largely dependent on "finding" consumer behavior where customers already knew that they want and have immediate needs for the products or services. They search in Search Engines to find the best available offers and usually stop at the first 2 pages. We usually recommend our clients to invest money in social media marketing instead if their customers need to be influenced in order to have the "want" for their product or services. For certain B2B businesses, where deals are largely dependent on offline networking and business development, putting money in SEO is not recommend too unless there are other strategic reasons in other aspect of the company.
Even though SEO algorithms are never actually revealed, the critical factors usually revolve around
User Experience (Speed, Bounce Rate)
Content
Backlinks
Social Media Signals
Beware of SEO vendors that claim to guarantee your website rankings!
In the SEO circle, it is considered "non-ethical" to guarantee SEO results, as SEO results can never be guaranteed unlike web design projects where websites delivery can be guaranteed. These errant SEO vendors abuse the fact that some people do not know what is SEO or how SEO works; they manipulate in believing that they have nothing to lose since everything is "guaranteed".
The best approach is to begin on a 6 months contract with a SEO agency whom you trust and work closely with him. You should then judge by the commitment, synergy and results to determine if it is worthwhile to invest further.
Ken graduated with a Master's Degree in Information Systems from Nanyang Technological University, specializing in Human Computer Interaction and Usability Engineering. Beside WordPress development, Ken provides professional SEO consulting services to SMEs and has helped his clients improved their businesses significantly through top page ranking results. In his free time, Ken will try all sorts of way to harass his Corgi dog.