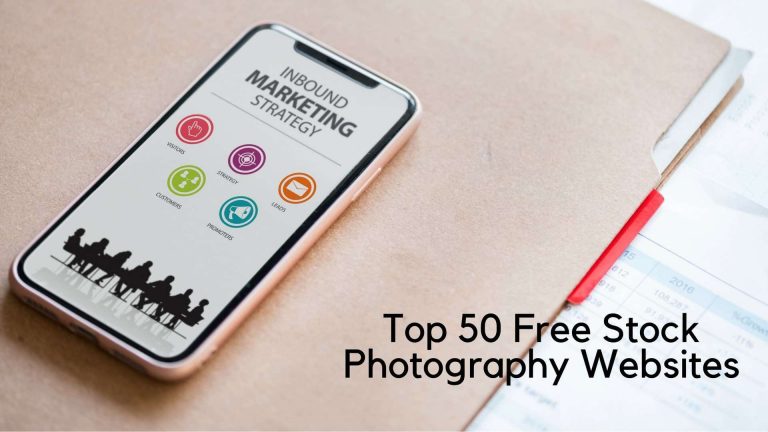 An Ultimate Resource for Web Designers to obtain free stock photos
At Thinking Notes, we often use free stock photographs to accompany our content for web design and SEO projects. As many bloggers, content creators and marketers need a collective repository of photographs, stock photo websites have become more common and widespread, catering to the needs of the online creative industry.
Giants in the industry such as Shutterstock, Getty Images and Fotolia dominate the market, so we decided to share some of the free alternatives to those larger websites. Some of these websites are small, indie styled repositories, while others are larger communities.
In this informative article, 50 of the best free stock photography websites have been curated and analysed. Here they are(in no particular order)!
#1: Epicantus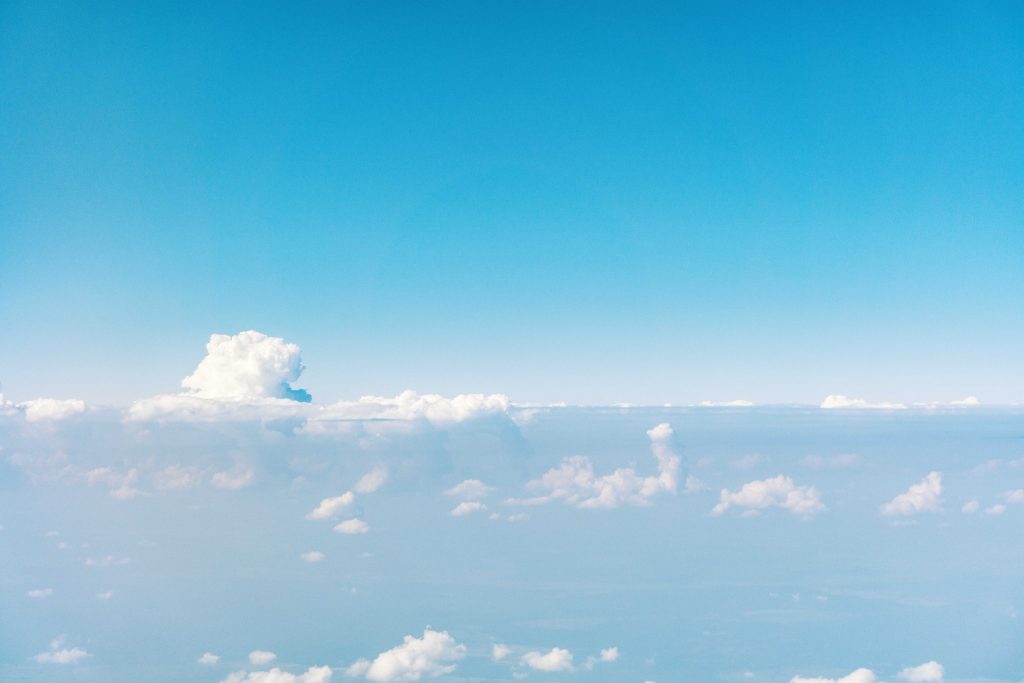 Started by a Visual and UX designer, Epicantus is a website which hosts tons of amazing free stock photos. Founder Daria explains that the reason for creating this service was to make things fast yet beautiful, and all photos are available for personal and commercial use. The photographs are all taken by the founder herself, and they are wonderful in composition and quality.
#2: Unsplash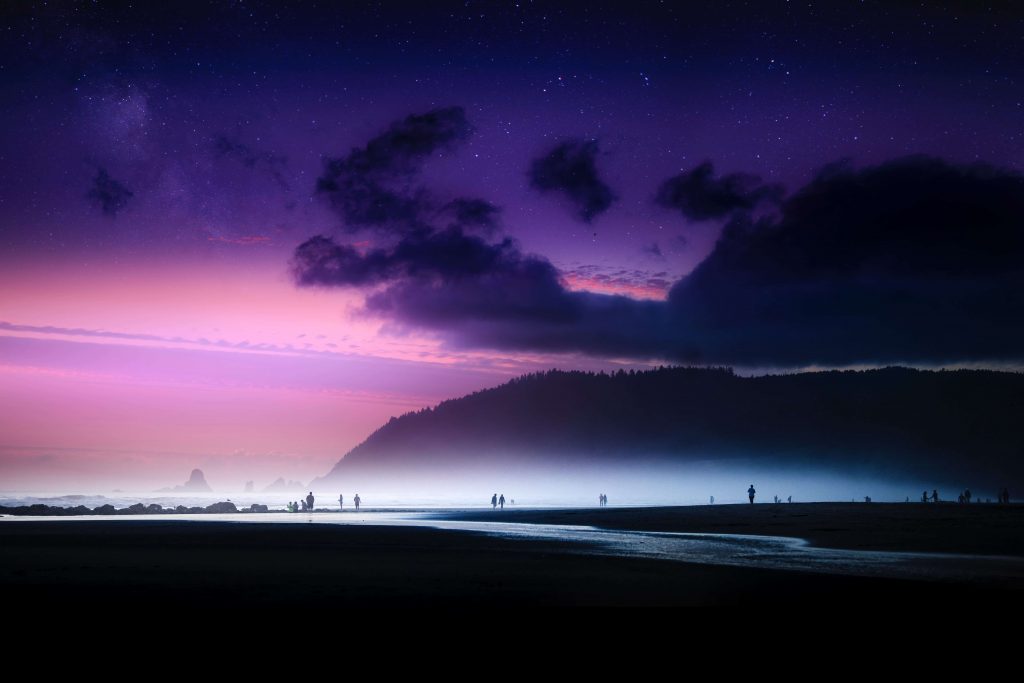 Unsplash is a community-driven free stock photography website that has a wide variety of photographs. All their photographs are high-resolution and submitted by photographers from all around the world. The photographs are free to use for commercial and personal purposes, without a requirement to credit the photographer. That said, you can still credit the photographer in the caption if you are feeling generous. A good feature which Unsplash has is the ability to form collections of photographs. For instance, you could organise all photographs of Mountains under a collection labelled "Mountains" for added efficiency and store that for future use.
#3: Life of Pix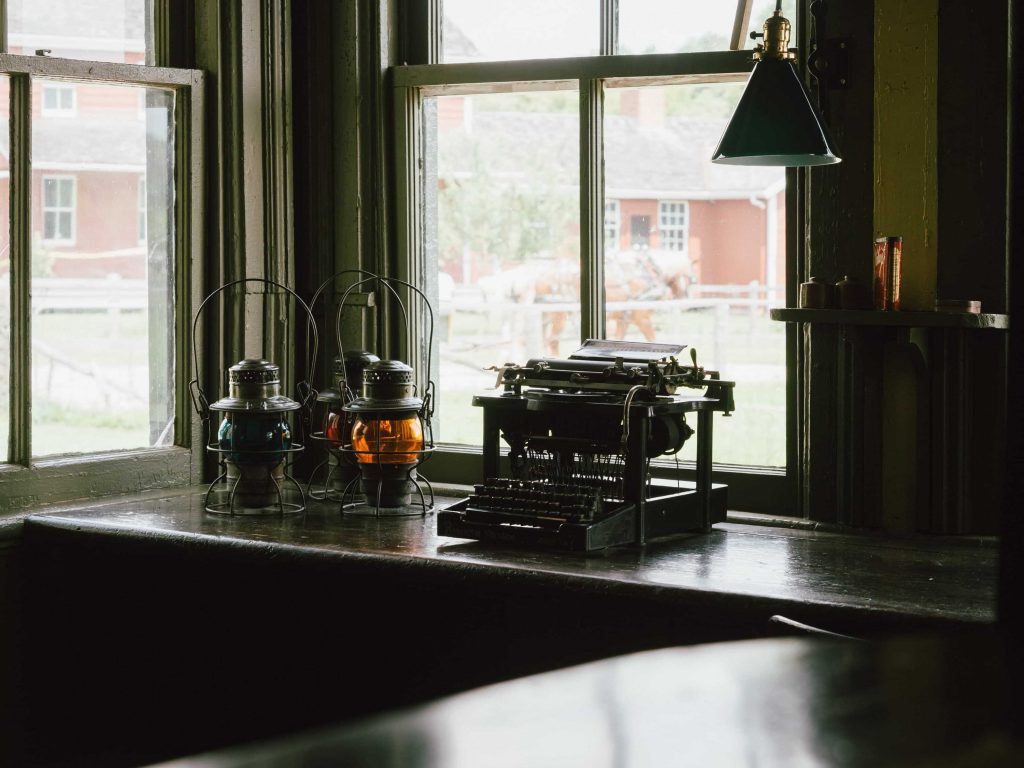 Life of Pix is one of our top picks(pix) for a free stock photos website due to the high-quality photography which is unique. This is no typical Shutterstock shutter stock – Life of Pix offers interesting photographs which are aesthetic yet practical. Every week, a photographer of the week is nominated by the Life of Pix team, allowing the community to grow and prosper. In some ways, this site functions as a community hub for aspiring photographers from all walks of life.
#4: Freepik
Freepik, as the name suggests, offers free pics! With an amazingly large selection of vectors and graphics to use, this is really a blogger's paradise. In addition to stock photos and vectors, Freepik also provides PSD files(Photoshop), which are useful to web designers, artists and photography buffs alike! Freepik, in the spirit of providing resources for designers, has partnered up with Tutpad to offer design courses for affordable prices, making it a holistic choice for designers, young and old.
#5: Pixabay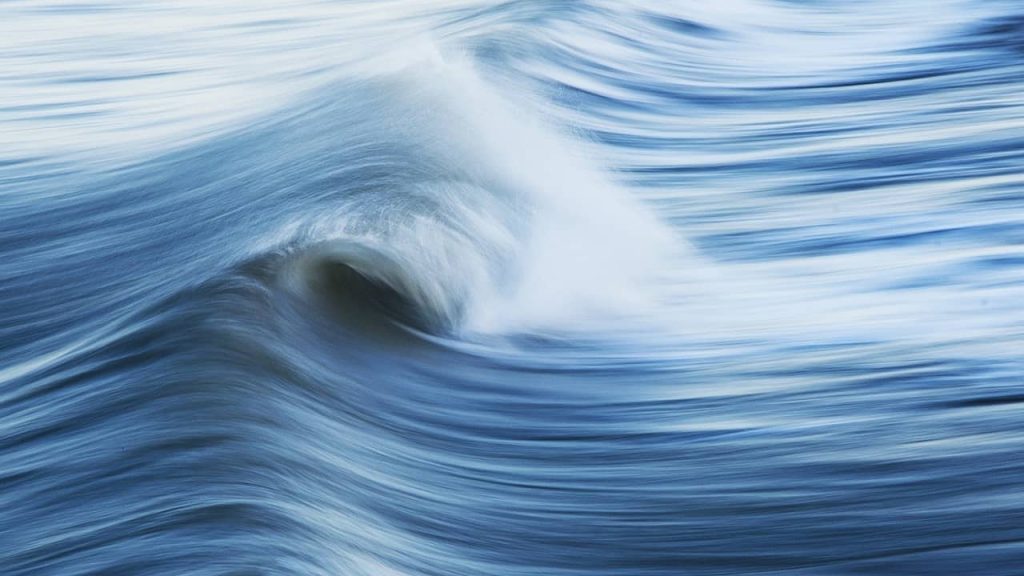 Hosting a repository of over 1.3 million images, Pixabay is one of the stalwarts of the stock photography industry. The quality and sheer quantity of the photographs are unmatched, and the repository includes vectors, illustrations and even videos. The videos are generally short loops(much like GIFs) which are in High Definition, and all photographs are contributed to by a vast community of photographers. The images are free to use for any purposes as the images are under Creative Commons CC0.
#6: Negative Space
Aptly named after the concept in photography, Negative Space is yet another website offering stock images to the public for absolutely nothing. There is also an option to get 10 free Adobe Stock Photos which is a nice partnership deal. All in all, Negative Space offers a clean UI and quick services which are easy to use with no fuss at all.
#7: Death to The Stock Photo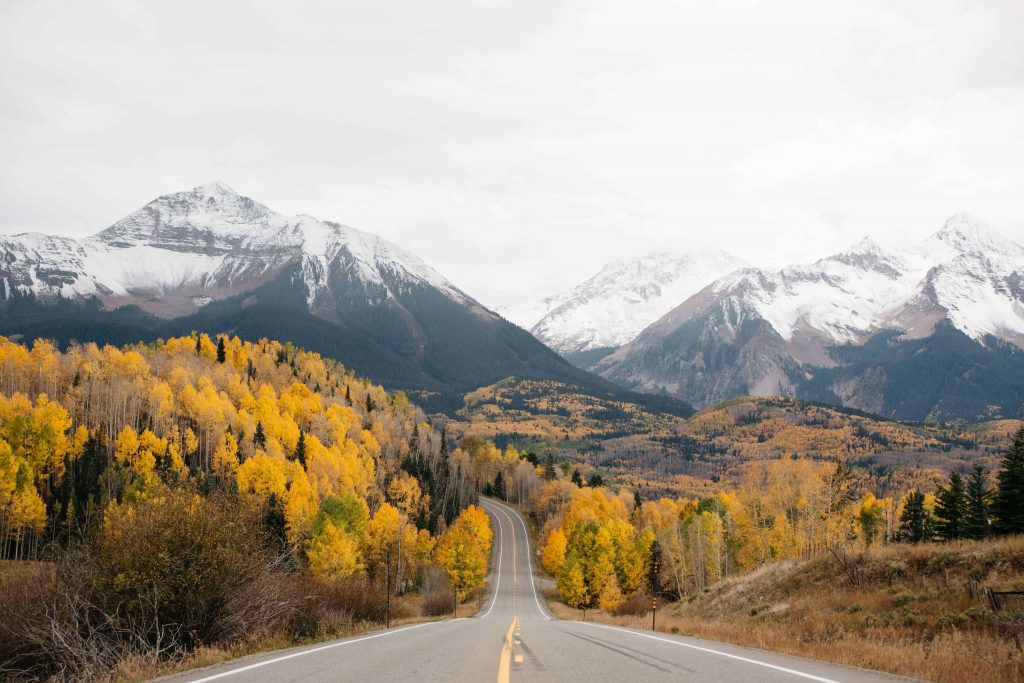 With an edgy eye-catching name such as Death to The Stock Photo, you know you've got your hands full of opportunities to expand your creative horizons. With an emphasis on providing fresh, new content, Death to The Stock Photo contains uniquely crafted photographs with interesting perspectives. The website has a free plan and a premium plan(which costs $15/month), with funds from the premium subscription funnelled into photography trips and creative endeavours. With a free set of images plus stories and community emails per month, Death to The Stock Photo attempts to revolutionise the way creatives see content creating and photography. Their repository, known as the graveyard, showcases their most recent works. Overall, Death to The Stock Photo is pretty killer when it comes to providing cool and "different" content that breaks the mould.
#8: Picjumbo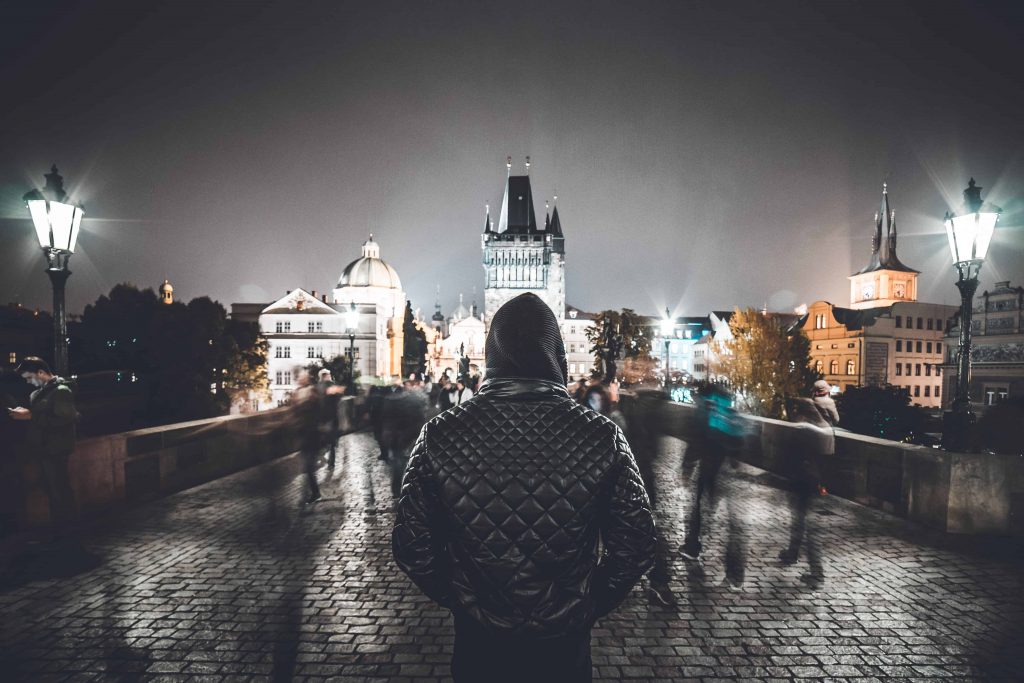 Picjumbo is an online database of photographs created by Czech Photographer Viktor Hanacek. With a goal to create the best and most usable photographs on the web, his website has grown significantly since 2013. A cool quirk of his photos are the interesting caption titles he places under the images on the page, and the "more images like this" function are very handy for gathering images with a similar theme. All photos are free and usable for any purpose due to falling under Creative Commons CC0. Like some of the other websites on this list, there is a Free and Premium distinction. Premium users gain exclusive access to new projects and 30 extra photographs per month, which is a sweet deal given the sweet quality of Viktor's images. There also lies an option to bulk download 1800 photographs for a fair price(which the buyer names), making this website one of our top picks for a comprehensive photography site.
#9: Pexels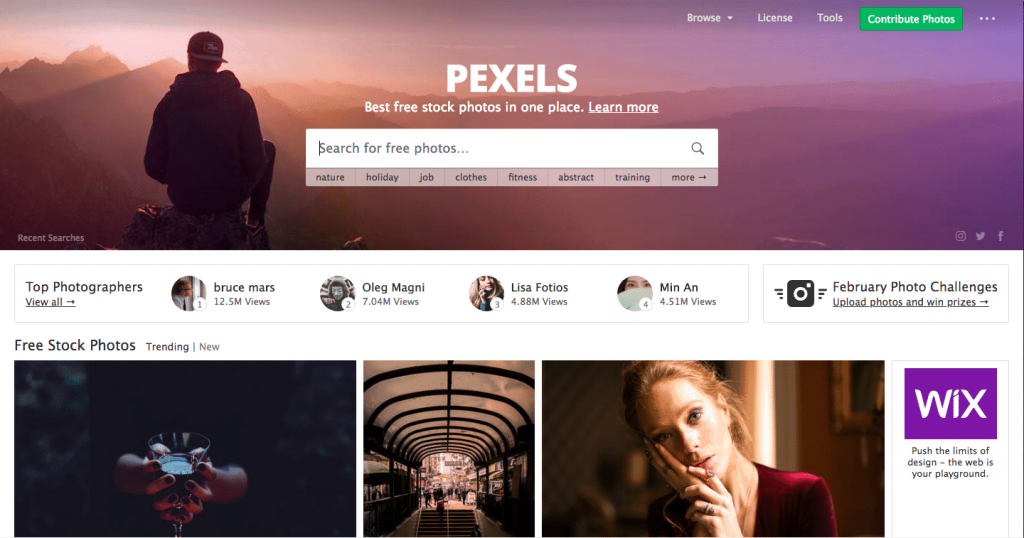 Photographers can't get enough of these puns, as Pexels clearly displays (pun intended) with their quirky name. The site offers a massive selection of free stock images and its best feature is the "discover" option. This feature groups photographs based on a specific category they belong to, such as "Sunsets" or "Universe", allowing creators to narrow down the options quickly. Photographs are of the best quality and contributors hail from all parts of the Earth. A Leaderboard function exists, which displays the top photographers in the past 30 days, encouraging photographers to break the boundaries and come up with amazing angles on familiar topics.
#10: Kaboompics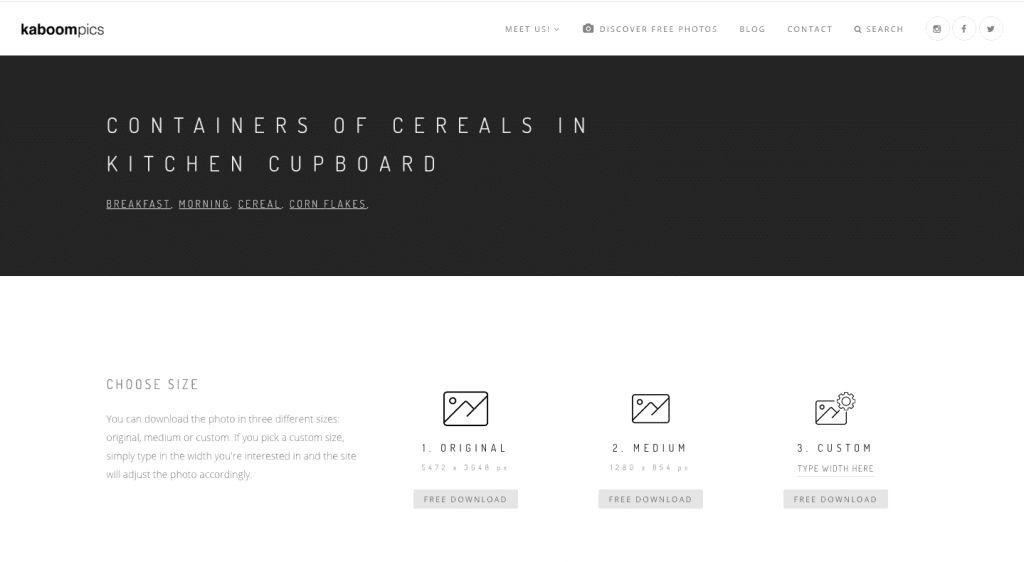 Pictures from Kaboompics are bound to blow your mind. With a simple and classy UI, this online repository of photographs delivers swiftly, with top-notch photo quality and a large variety. Kaboompics' main unique traits are its Photoshoots, which are often about specific themes such as "Containers of Cereal in Kitchen Cupboard"(mindblowing stuff), interior design and lifestyle. In addition to that, the author hosts a blog named Kaboomblog, where she posts her musings and advice to fellow bloggers, photographers and content creators. All content is free for use under Creative Commons CC0.
#11: Splitshire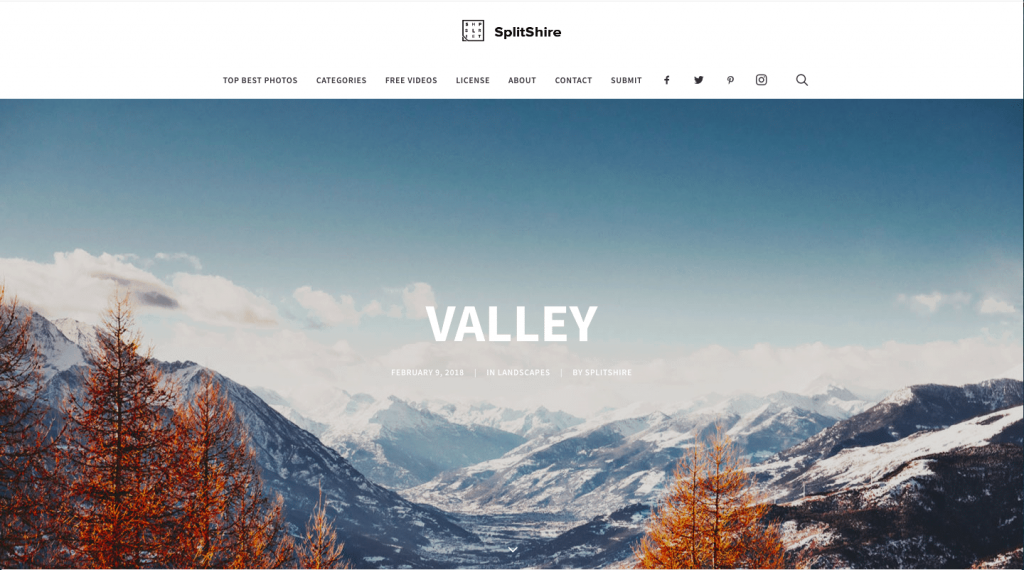 Splitshire is a one-man project which was started with the aim of giving old photos a new lease of life. The relatively small and cozy repository which is home to over 947 photographs requires no registration at all and contains breathtaking photos of nature, people and more. Another cool quirk about the website is that it contains drone footage, which is pretty unique among most photography sites.
#12: Jay Mantri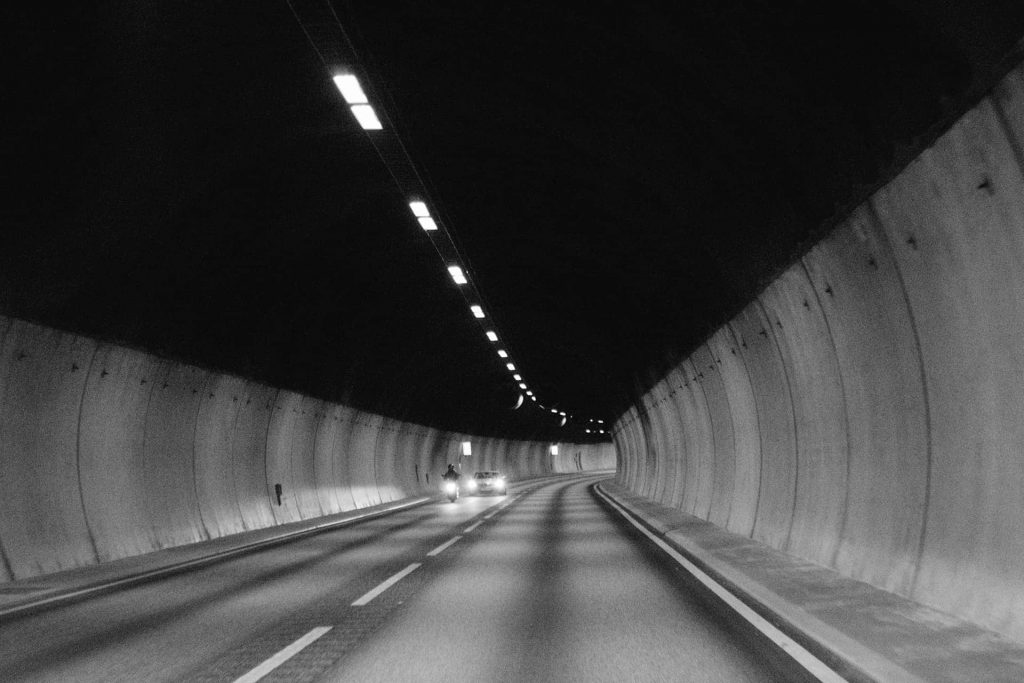 Named after himself, Jay Mantri's website contains photos that are free for all to use. Most of Jay's wonderful photographs are of landscape and the surrounding environment, be it urban or natural. Downloading the photographs is very simple and painless, which is why this site has been so successful over the last few years.
#13: New Old Stock
Are you a fan of old school vintage photographs? New Old Stock is a specialised free stock photography collection of vintage photos from the public archives. Recapturing history in high quality, this classic repository is a refreshing change from the usual stock photos of people in suits and aerial shots of MacBooks in hipster cafes. Many photos are in black and white, although some are relatively recent. Overall, a decent pick for people searching for a more vintage style to their photographs,
#14: Styled Stock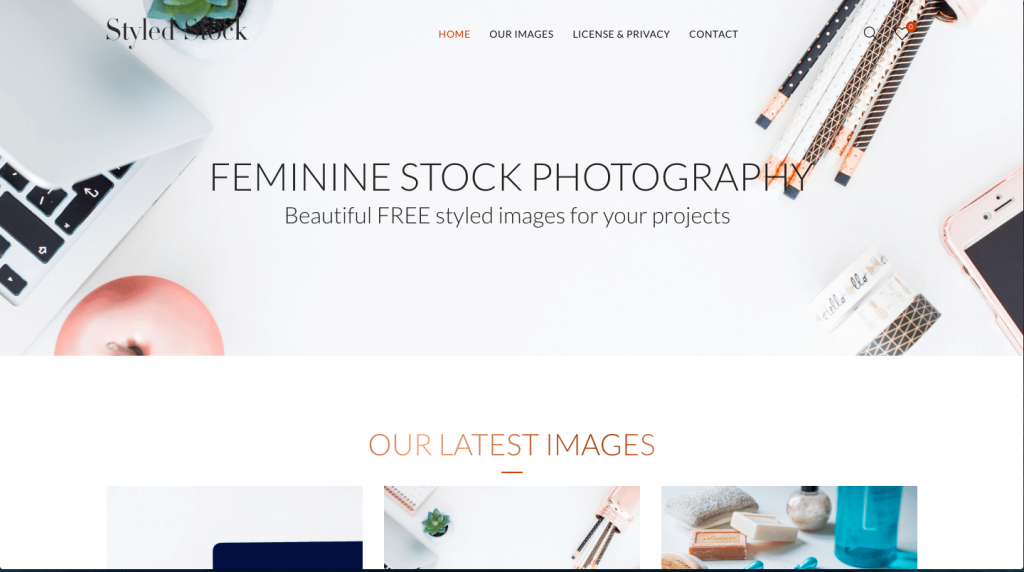 Styled Stock is a website that prides itself on "feminine stock photography", and contains elegant photographs under categories such as Beauty, Fashion and Lifestyle. There is even a category for Mugs! Styled Stock has a hassle-free UI and is relatively simple to use. It also has an option to filter photographs by colour, which is a very useful feature for web design and aesthetic composition. All pictures are free to use for commercial and non-commercial purposes, although copyright still lies with the photographer.
#15: Refe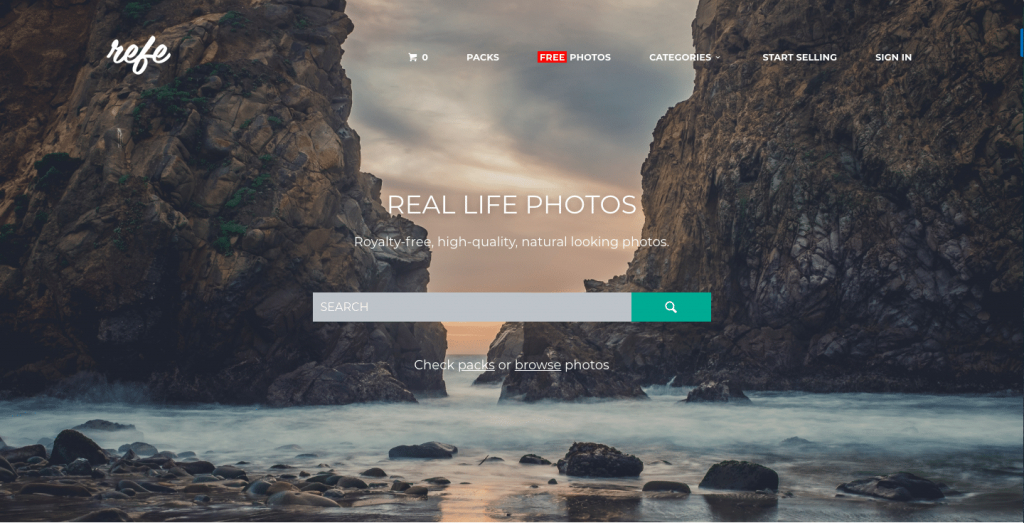 Refe is a site that provides royalty-free naturalistic high-quality photos. The images are curated with the goal of spicing up the current crop of stock photographs in circulation, and to provide a more organic feel which can "increase sales and conversions". As mentioned on their homepage, "people buy emotions, not facts", and the photographs provided by Refe do just that and more. With a large selection of categories, creatives will be able to find a photo for any occasion or theme on Refe.
#16: ISO Republic
ISO Republic is another slick online repository containing thousands of high-quality images and pictures in an accessible location. Its user-friendly interface makes it extremely easy to find the photos that you want, and there is no cost involved at all.
#17: Stocksnap.io
Stocksnap.io dubs itself "best place on the internet to find beautiful free stock photos" on its About page, and although I have to respectfully disagree, it comes pretty darn close to clinching that title. A clean and uncluttered UI and basic site navigation system does this site wonders. Finding topics, categories and items are smooth. The size of the repository is massive, ranging from small niche areas like headphones to broader topics like travel. Viewing the trending page, one can see the top photographs that are of the highest quality and popularity. In this regard, Stocksnap is snappy and efficient when it comes to providing a stock photo service.
#18: Burst (by Shopify)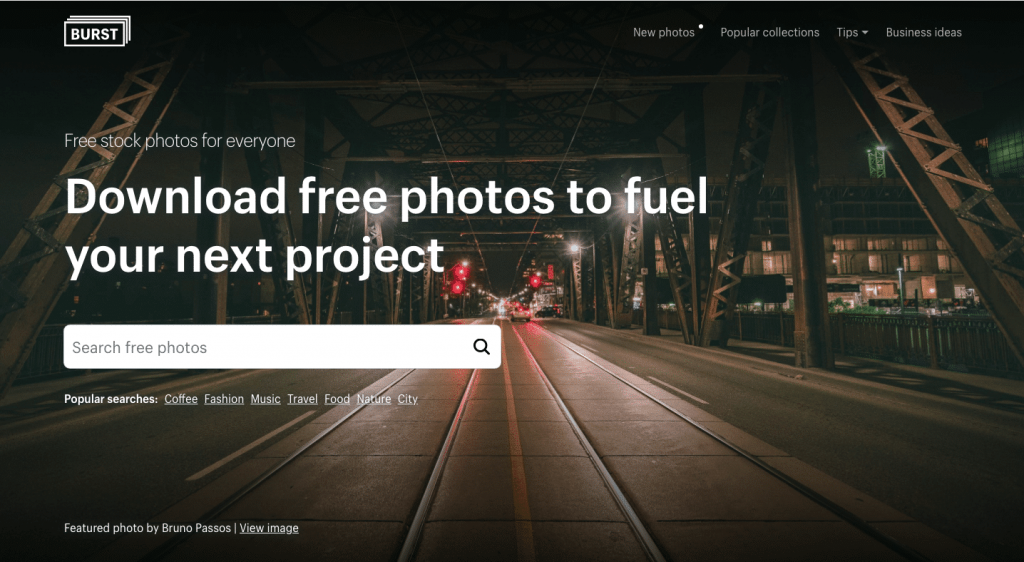 Burst is a modern and sleek photography repository of free stock photographs which is a subsidiary of Shopify, an eCommerce company headquartered in Canada. This repository was created with entrepreneurs in mind, according to their About page. It contains photographs which rival larger sites such as Pixabay in terms of volume, and the quality of the photographs is exquisite. In addition to free pictures, Burst also encourages visitors of the site to start businesses, even going so far as to provide suppliers, business ideas and contacts. I would definitely recommend this site to people who are keen on forming their own businesses or startup companies, as the photographs would be a perfect fit.
#19: Skitterphoto
Looking for yet another public domain CC0 repository? Skitterphoto is the site for you. Containing hundreds upon thousands of free photographs, this website has all the standard elements present in a good stock photo site. Started by a bunch of amateur photographers from The Netherlands, Skitterphoto has since expanded to include submissions from the wider photography community. Admin picks are curated frequently, so check those out to see the best photos of the week.
#20: Little Visuals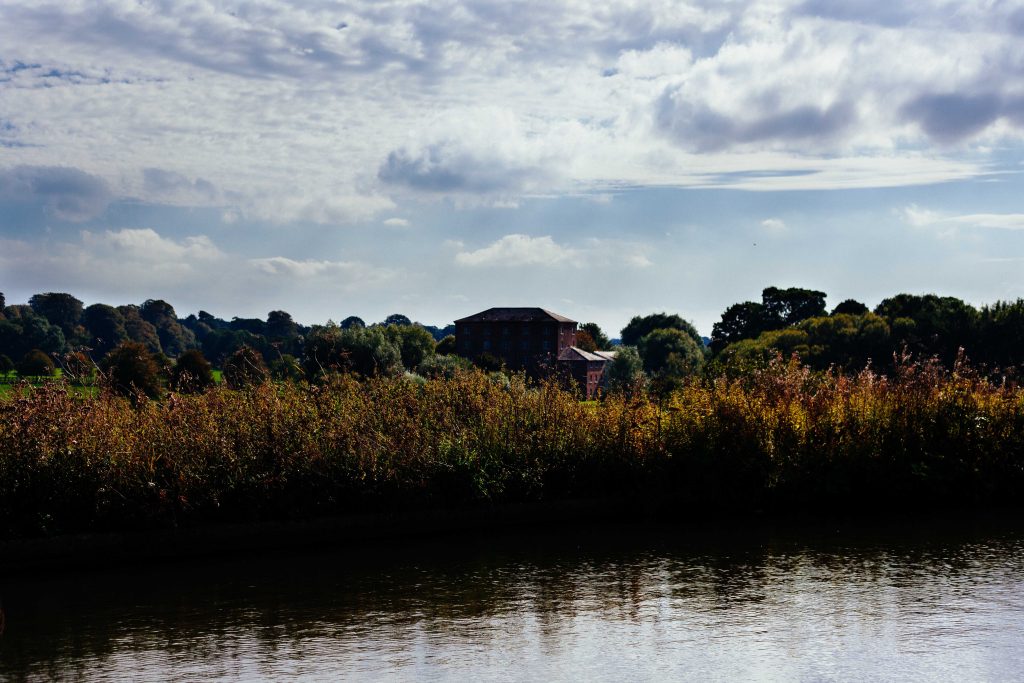 Little Visuals is a photography site with great shots of nature, landscape and the environment in general. All photos on the website are free to use under creative commons CC0 and are best used for blogs with a focus on lifestyle and nature. The founder of the site Nic passed away in 2013 due to Sudden Arrhythmic Death Syndrome, which means that the site is no longer active. However, his legacy lives on in this quaint website, which showcases his unique visions of the world around him.
#21: MMT Stock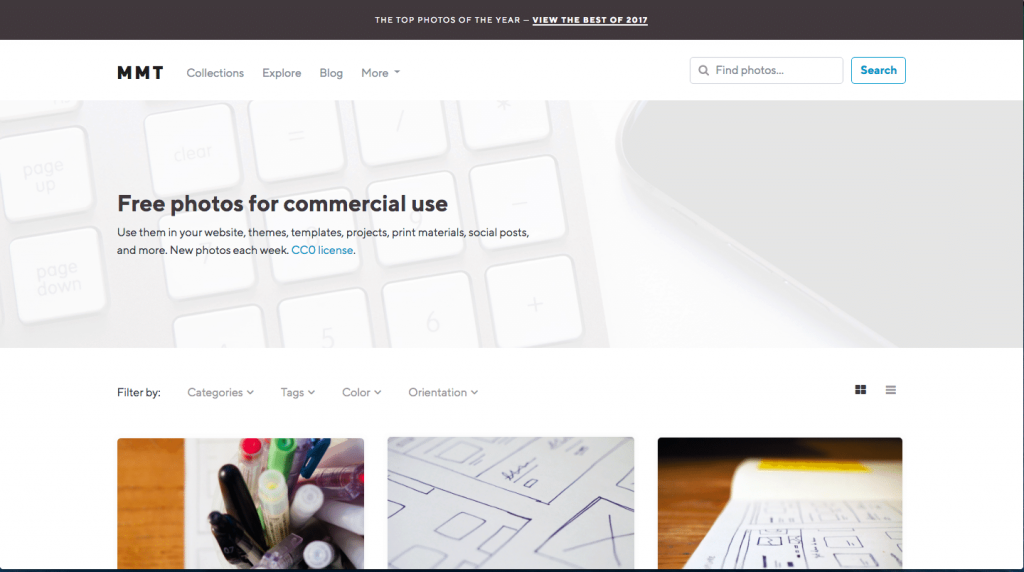 Jeffrey Betts founded MMT Stock in 2014 to share his love of photography with the world. Today it is a top tier stock image provider, with 88,000 downloads since its launch. New photos are added every week, which keeps the content on the site fresh. MMT also has a dedicated blog that provides updates on the new photos on MMT Stock and educates readers about aspects of photography.
#22: IM Free
With an emphasis on web design, IM Free provides the same services as the other 39 on this list, with the addition of a template creator for websites. With over 11 million sites built using IM Free templates, you can bet that those templates look good. The web design feature also comes with SEO control, an e-Commerce store function and scalable design. The IM Free stock photo repository is no slouch either, containing well-shot photographs that have a great composition. Overall, a good choice for beginner web designers or people looking to build aesthetically pleasing websites.
#23: Shot Stash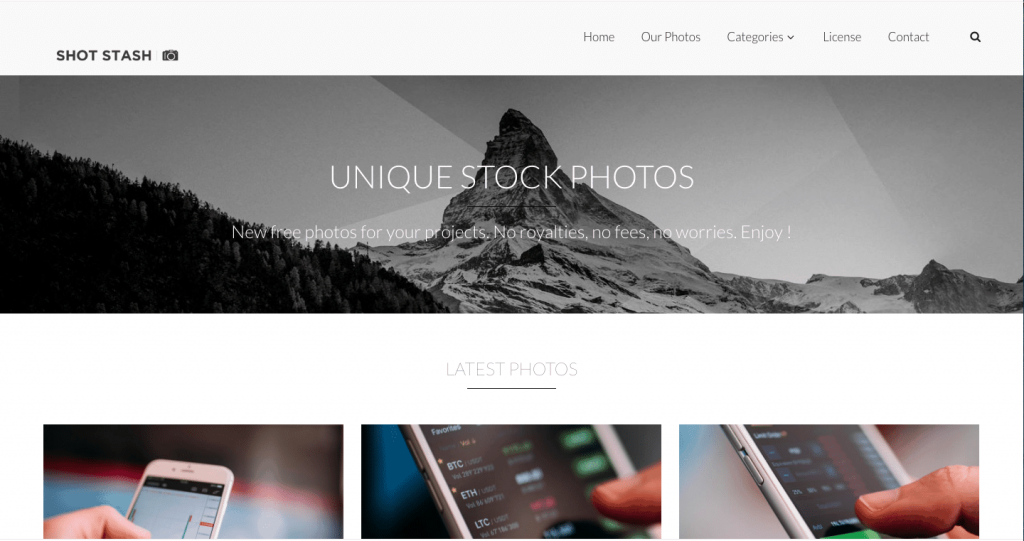 Shot Stash is the best stash for the best shots on the internet. Containing an ever-growing library of photographs, this free stock photo collection does its job fairly well, providing unique stock photos which have specific themes. Compared to the other websites on this list, Shot Stash has a relatively small set of photographs to choose from. The quality of the photographs makes up for the lack of quantity, however. In a nutshell, this is a decent pick for a simple stock photo website.
#24: Picography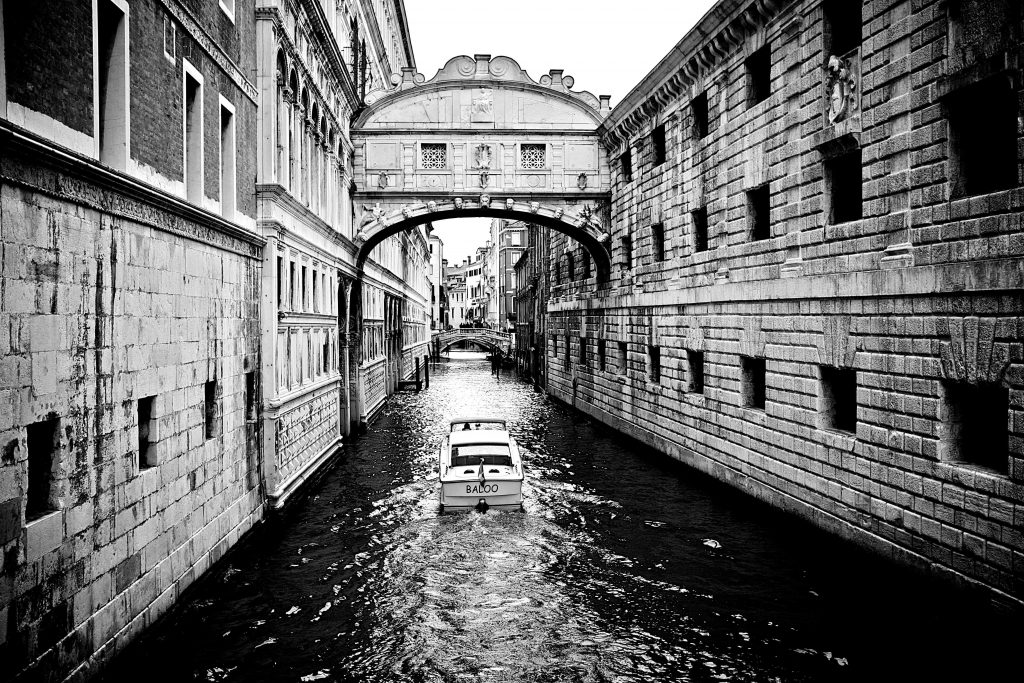 At #24 on this list, we have another photography community that provides brilliant and unique photographs of everyday objects and landmarks. Picography has been around for about 3 years now, growing steadily in numbers. All photos are free to use in any way, and submissions can be made through their submission form on the website. If you are a blogger looking for more photographs, this is a good place to start.
#25: Freestocks.org
No, they don't sell free stocks. You're more likely to be investing in the enticing pictures of chocolate and coffee from this website, which contains generic stock photos of everyday items, nature and technology. For a free photo-sharing site, this website is well organised and easy to use, with intuitive search tools.
#26: Gratisography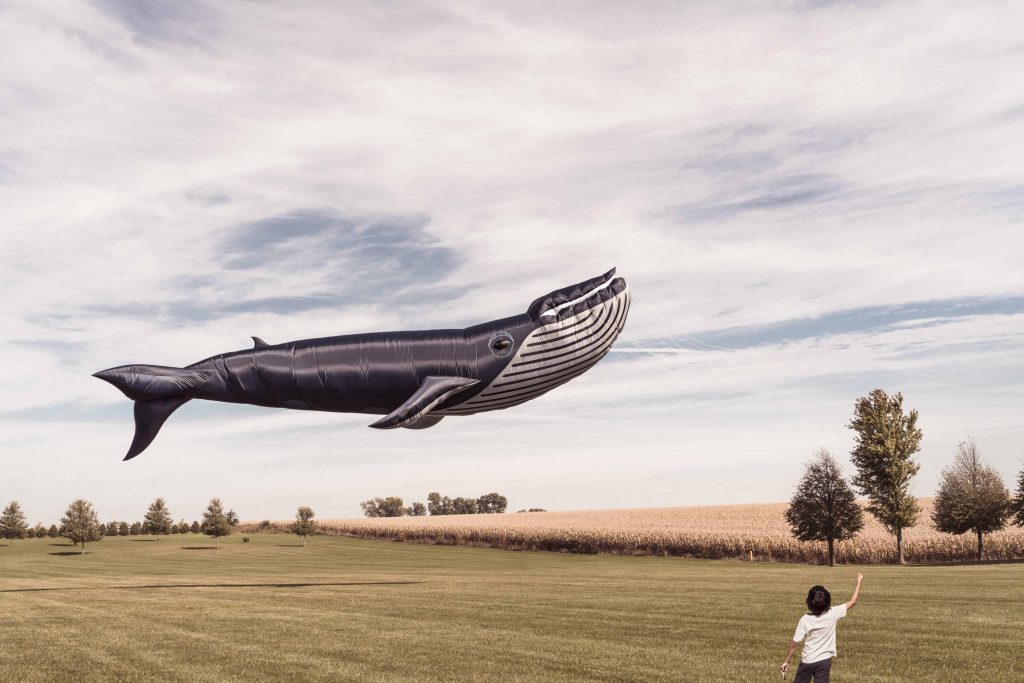 Gratisography is an online photography project started by Ryan McGuire which provides a fun and casual approach to sharing free stock photos, although his photographs can be quite interesting at times. This unorthodox approach to stock photography is refreshing and quite a sight to behold. Free of copyright restrictions, Ryan's fun designs and pictures are free for content creators to use.
#27: MorgueFile
Based on the name of the website alone, one might think that this is a site for undertakers, but the only things being undertaken are photography projects on MorgueFile. A decently sized repository, MorgueFile is a community-driven photo upload and sharing site that grants access to many photographs of locations, events and items. I would recommend this site to bloggers who enjoy amateur photography or photographs which have a more homely feel to them.
#28: Snapwire Snaps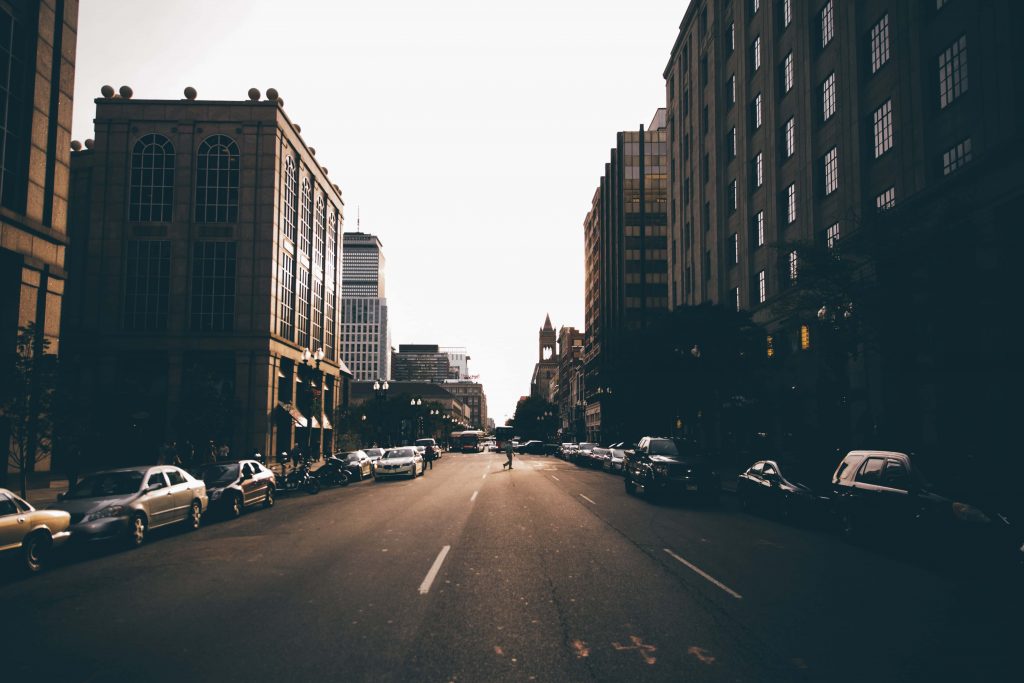 Snapwire Snaps boldly states that it is home to 200,000 of the world's most talented photographers, and I couldn't agree more. Each of the photographs are wonderfully composed and the quality of photographs is stellar. My only gripe with Snapwire Snaps is the lack of a useful search function and categorisation, but overall, it is still a good pick for shots that have awesome composition, lighting and aesthetics.
#29: FoodiesFeed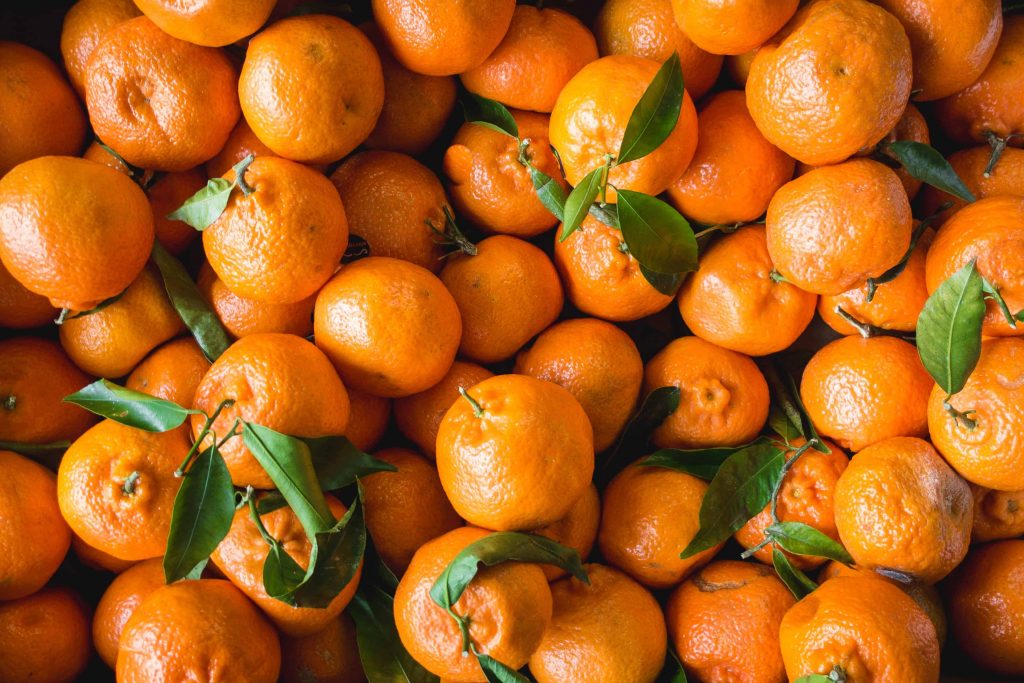 Everybody loves food, so it's no surprise to see a dedicated community of photographers taking snaps of their favourite delicacies. FoodiesFeed is committed to curating a collection of "awesome natural-looking food photos", according to creator Jakub Kapusnak. Over 2 million drooling viewers later, this photo-sharing site has become widely renowned for its tantalising displays of food from around the world. If you need photographs specially catered to content about food or gastronomy, look no further than FoodiesFeed. Like some of the other items on the list, they have a premium subscription too, containing exclusive photos taken by founder Jakub himself.
#30: BucketListly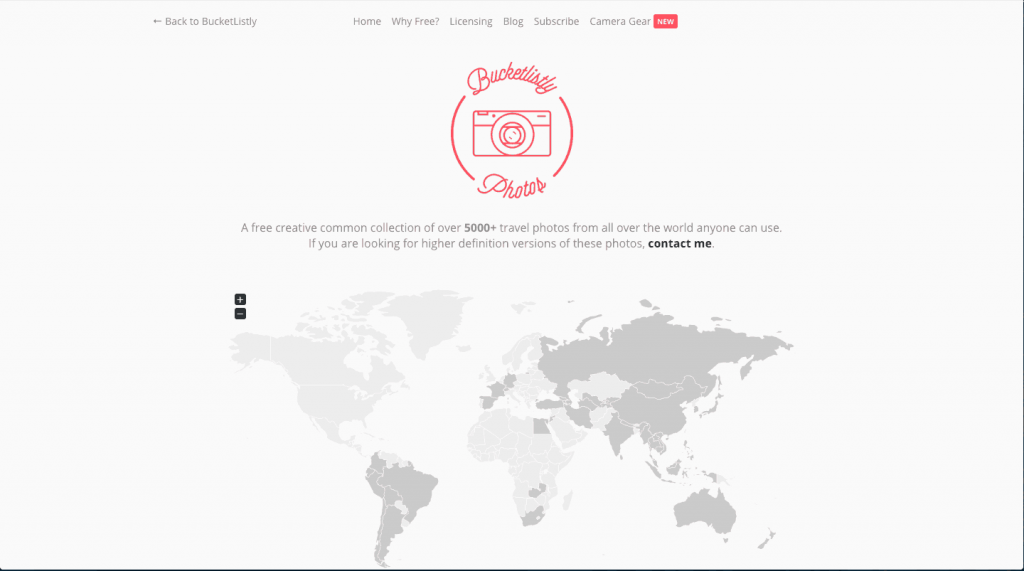 BucketListly was founded by "digital nomad' Pete Rojwongsuriya, who travels the world in search of great photographs and adventures. His travels have taken him from places like Russia to the South American Andes mountains. Most photographs are breathtaking shots of the natural landscape, while others are quaint pictures of urban architecture and city life. The website has a handy map tool which allows viewers to select countries, making it easy for travel bloggers or magazine editors to find photographs for specific countries. All photographs are free to use under the creative commons CC0 license.
#31: Tookapic
Tookapic is a reliable website that provides photographs with an emphasis on colour. Their selection is wide and varied, containing photos of nature, people and architecture. Tookapic's colour selection tool comes in rather handy when thinking of aesthetic principles and web design, with crisp and sharp images with a dominant colour. While their main features involve creating an online library of photographs for a subscription fee, the free stock photographs are just as impressive. When downloading photographs from this website, you can proudly say that you took a pic from Tookapic!
#32: Startupstock
Need free stock photographs of a tech startup or business? Startupstock is the website for you. Startupstock contains a documentation of the workspaces and productive habits of startup companies. Specialising in photographs for bloggers, designers, entrepreneurs and of course, startups, Startupstock provides decent photography and an insight into the life of startup employees.
#33: Travel Coffee Book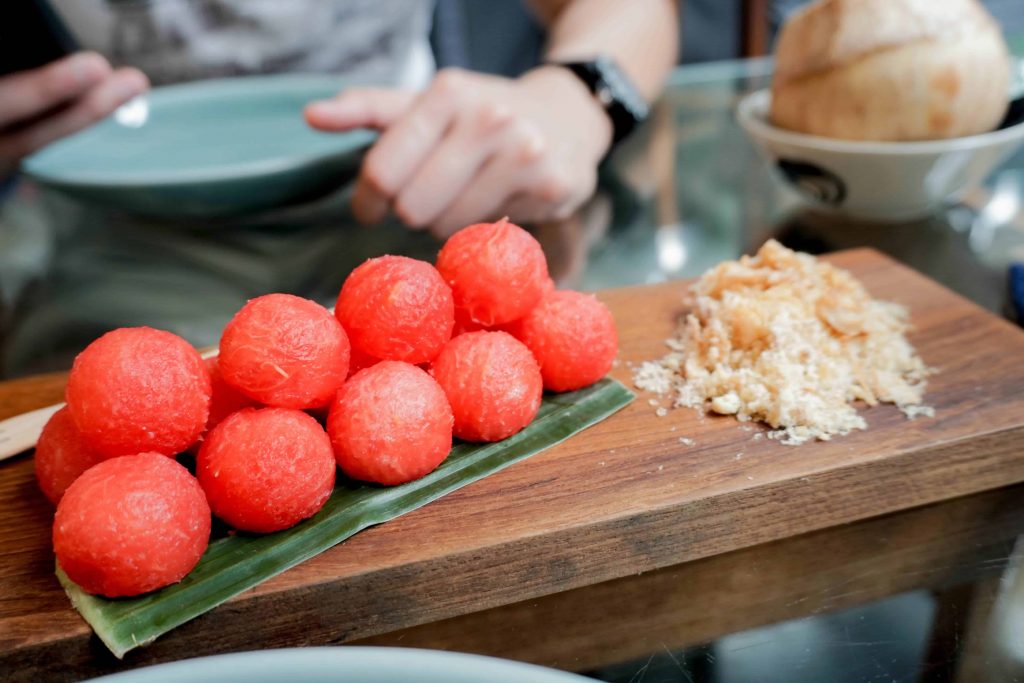 Travel Coffee Book is an online photo journal of sorts that contains travel photography and photographs of the natural landscape. It accepts submissions from contributors from all around the world, as long as the photographer is credited. A cool feature of every photo is that the camera used to capture the image is listed, satisfying photography enthusiasts' debates about hardware and lenses. There is even a function to download all the photographs at once, which is insanely useful for those who need a multitude of photographs quickly. The only thing that the website lacks is a dedicated search function which would make categorisation easier, but seeing that it is an online web journal which is providing downloads as a bonus feature, this can be readily overlooked in favour of the superb photography on display.
#34: Barn Images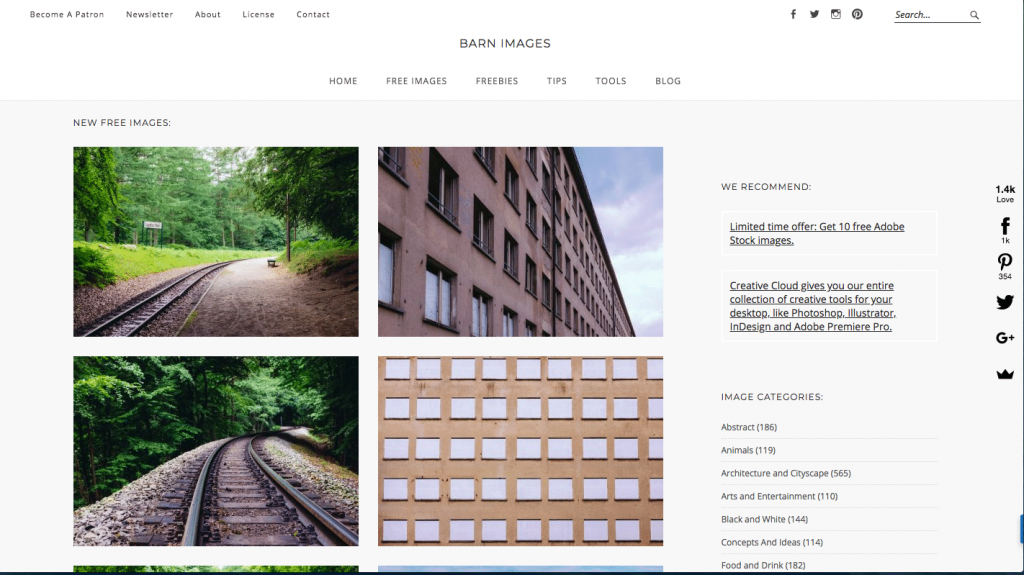 Unlike the name suggests, Barn Images isn't all about pictures of haystacks and farm animals. Instead, it is a photography project started by Latvian duo Igor Trepeshchenok and Roman Drits with the hope of "redefining traditional stock imagery". Their website features photographs taken by themselves or by colleagues, and each image is interestingly composed and aesthetically pleasing. With a keyword search function, Barn Images is easy to use. All images are free courtesy of creative commons CC0. Ironically, Barn Images has no images of barns yet, but when the day inevitably comes, the website will finally be complete.
#35: FreeRange
FreeRange is a stock photography repository that aims to provide quality stock photography for websites. In their own words, "Photos that make it into the collections are either artistically and photographically interesting, or they provide photographic documentation of an item or event." Hence, the collection may be smaller than most other websites in this list, but the photos are of an assured standard. All photographs are either taken on Canon DSLRs or are 4000dpi scans of Nikon 35mm original slides, which shows their dedication to making the photographs look as professional and sharp as possible.
#36: LibreShot
LibreShot is an online photography website founded by Martin Vorel, an SEO consultant in a marketing agency. This, coupled with a love of photography, led Martin to create LibreShot with the intention of sharing his photographs and letting them be used for private and commercial purposes. The website has a search function, categorisation and is linked to Martin's blog. Overall, LibreShot has a nice, clean UI and snappy downloads, which is great for content creators.
#37: FancyCrave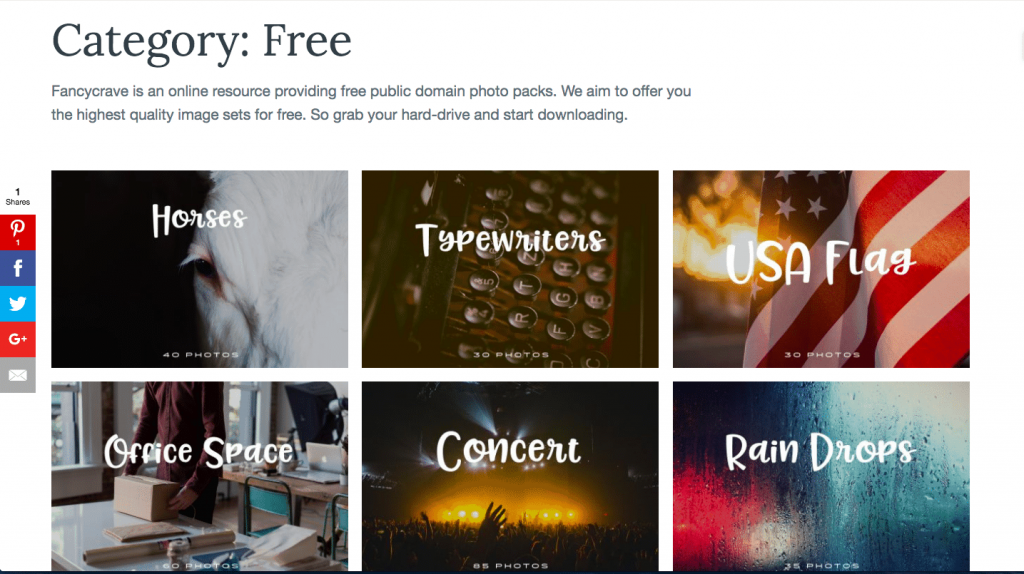 FancyCrave aims to solve your fancy cravings by providing great photographs to go with content. Their main feature is providing public domain photopacks, which are collections of photographs sorted into various categories. Photographs are shot from locations around the world such as Thailand, Nepal, Cambodia and Singapore, which provides variety and colour to the selections.
#38: Stokpic
It seems like photographers really can't get enough of puns and wordplay. Created by photographer Ed Gregory, this simple website has a sizeable repository of Ed's photographs, free for all to use. Subscribers get 10 Free Stock Photos every fortnight, copyright free. Stokpic's photographs are of a high standard, so I would definitely recommend this website.
#39: Magdeleine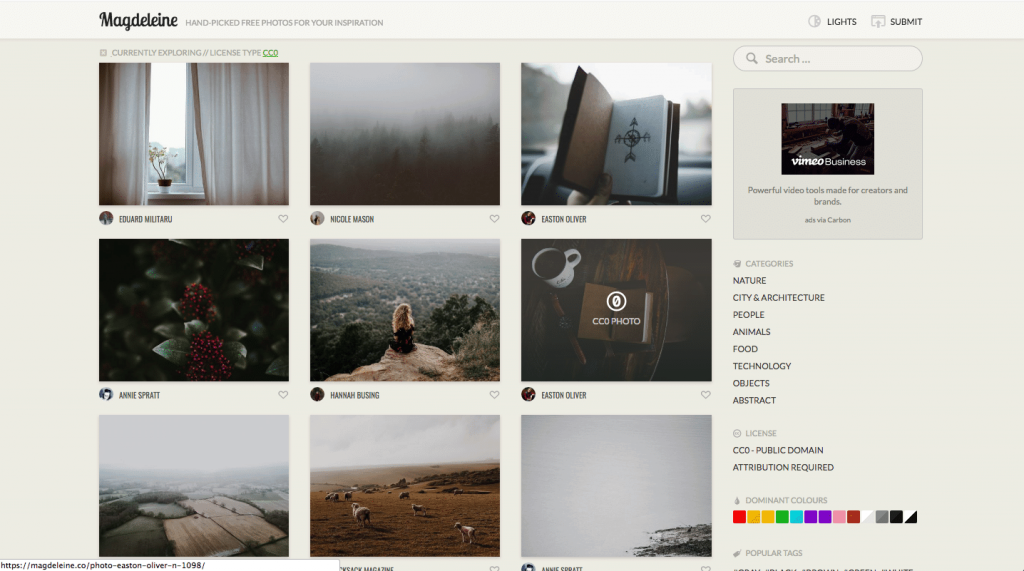 Magdeleine is a collection of free photographs that creators can use in their projects or businesses. Each photograph is "hand-picked" by the curators of the site, which is why the photos are so outstanding.
#40: Realistic Shots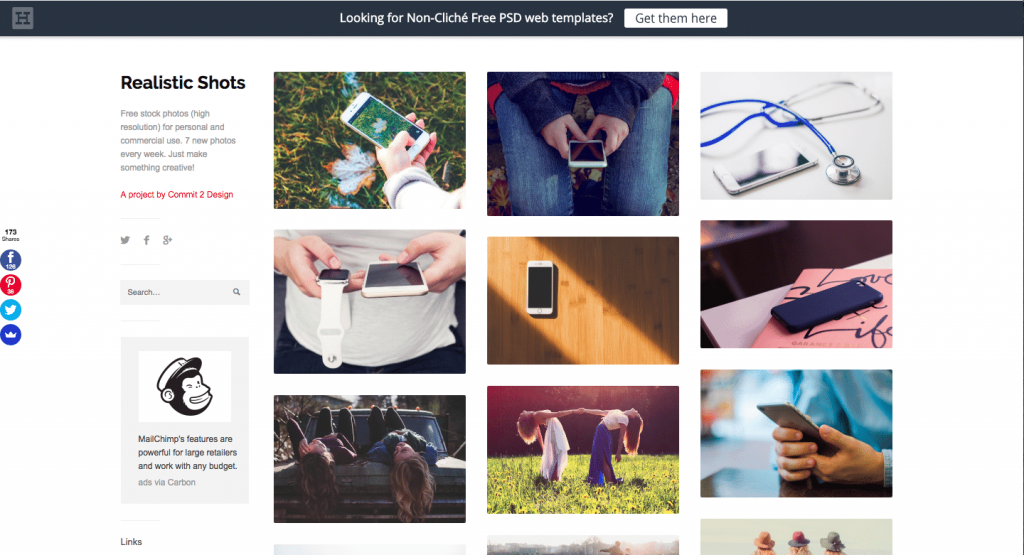 Another example of great naming, Realistic Shots offers realistic shots of reality with great image quality and an eye for the unique. The clean UI and handy search function makes this a top contender on this list. Their website also offers free "non-cliché" PSD templates. A great pick for web designers.
#41: Jeshoots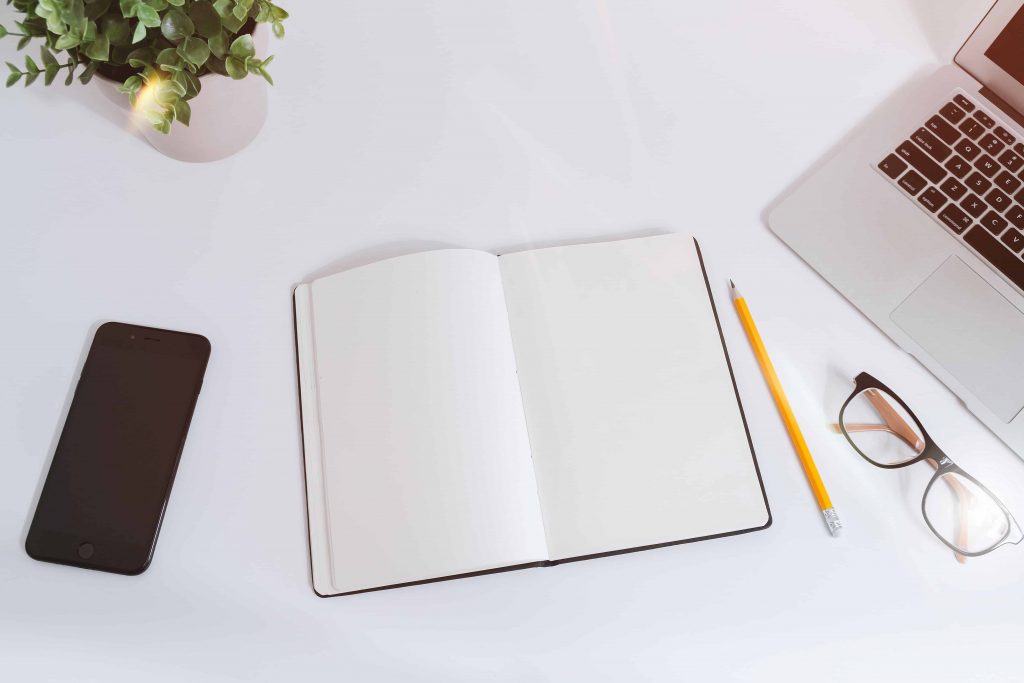 Created in 2014 by Czech designer Jan Vasek who was frustrated with having to pay for stock photos and mockups, Jeshoots features free stock photography and mockups, mostly centred around technology, design and city life. Photos are taken on a Canon 70D, which accounts for the sharp quality and high-resolution images.
#42: Designerpics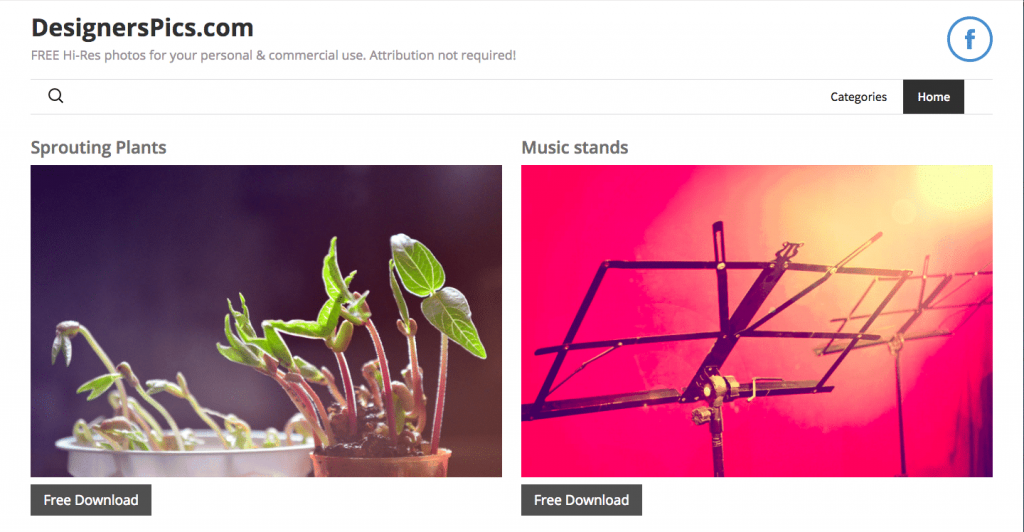 Created by photographer Jeshu John, Designerpics is a site hosting free photographs that can be used for commercial and private purposes. While it may lack the size of other repositories, this handy tool does its job well.
#43: 1 Million Free Pictures
The name of the website speaks for itself.
(Fun fact: You can mass download photographs off the website too.)
#44: Paul Jarvis
Created by successful businessman Paul Jarvis, this website is more of a subscription service than a free photography site, but still deserves a mention on the list. Subscribers to Paul's free service get access to 20 of his top photographs in high resolution.
#45: Visual Hunt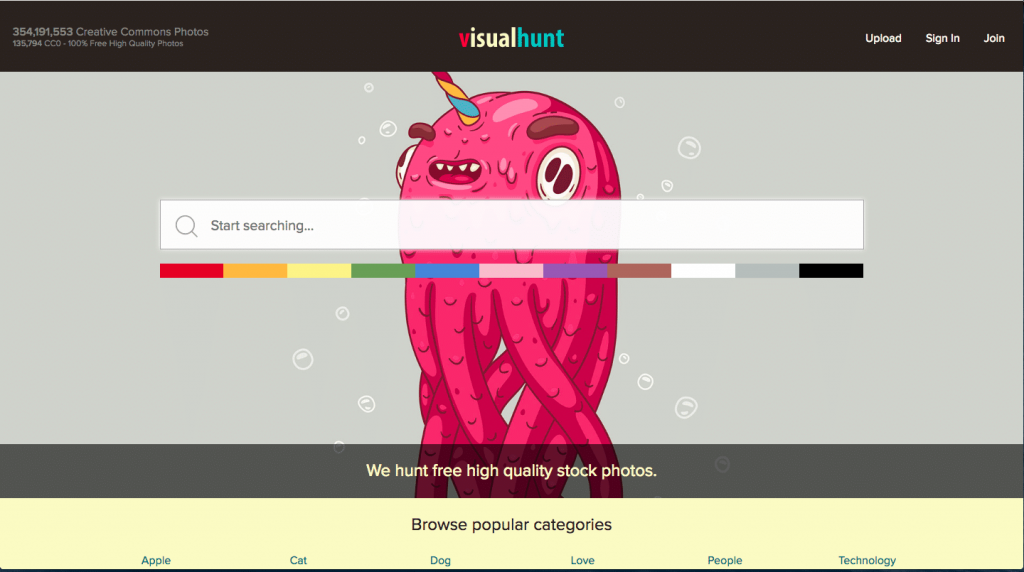 In the process of finding websites for this article, I came across Visual Hunt, so you could say that my visual hunt brought me to Visual Hunt, a website containing over 350 million creative commons photos(that's a lot of hunting). Functioning as a photo aggregator website, Visual Hunt makes it convenient for creators and bloggers to find high-quality images on one site.
#46: Moveeast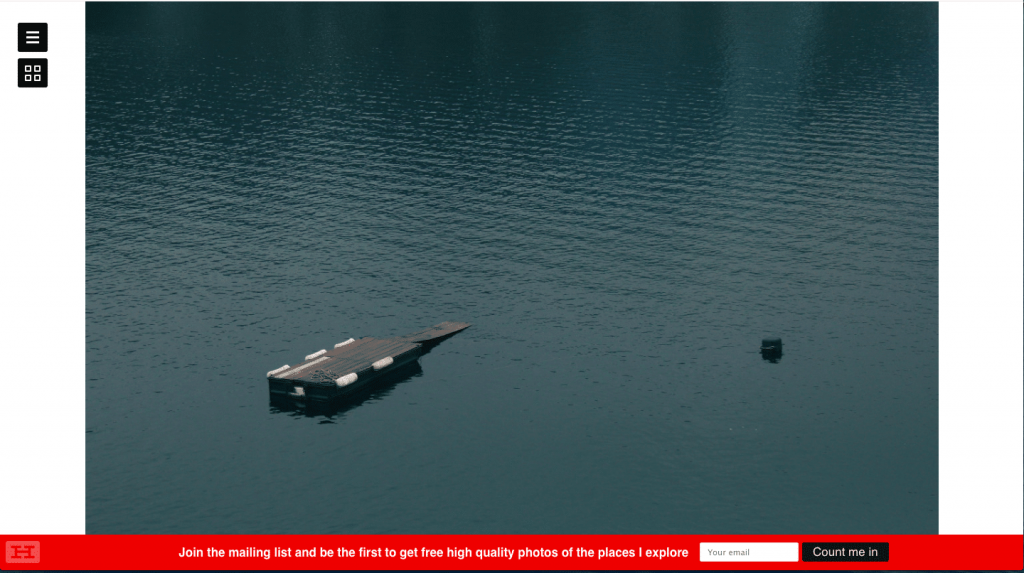 Moveeast is a solo project started by Portuguese photographer Jõao Pacheco who decided to document his journey when he moved to Dubai (the east). Utilising a Canon 60D, Jõao takes photographs of nature and people in high resolution. All photographs are free to use under the CC0 Public Domain license.
#47: Cupcake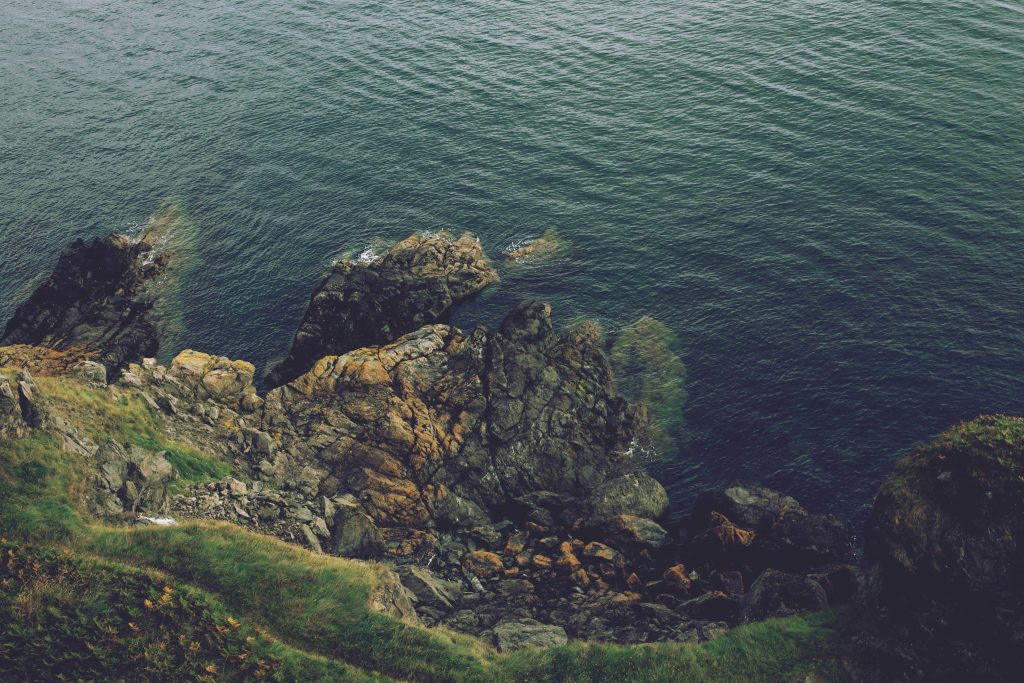 Cupcake is a free selection of original photographs by Jonas Nilsson Lee, and the images are really amazing. Creators are free to do as they please with the photographs, courtesy of Jonas, and every picture is taken in the highest quality. However, this repository is much smaller than most other repositories.
#48: RGB Stock
RGB stock contains over 100,000 free stock photos. While this site is considered more of a mainstream stock photography site, it has great pictures that can be used for various purposes. Overall, a very straightforward option compared to some on this list.
#49: Splashbase
Wrapping up our Top 49 list is Splashbase, a simple online CC0 repository housing free stock photos. It may not be as flashy or enticing as some of the other options, but it gets the job done quickly and efficiently.
#50: Pikwizard
Pikwizard is the latest addition to the stock photography family. It holds over 100,000 high-quality images, with 20,000 that are completely exclusive to the site. There is also no attribution required. What makes Pikwizard stand out though is its high-quality images of people, which are few and far between on the best stock photography sites
#51: Exposure (New)
Exposure is a free tool by HostingPill to search Free Stock images across various sites. Do check it out!
Know any good resource to obtain free stock photos?
Having a great source of photographs for a website, blog, or anything, in general, is a godsend.
This is why I believe sharing this massive resource will prove useful to all.
If you know any resource that provides free stock photos, let us know!