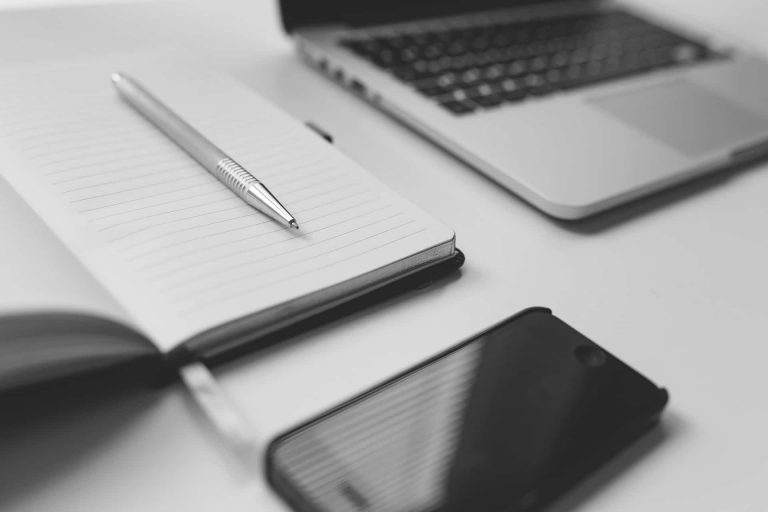 In Part One of this series of articles on 'Business Owner Guide to Setting Up A Professional Website', we take a look at how domain name works and what are the best practices in choosing and securing them. It is  important to understand this section as it is the single most important element for your online business. You can lose your website, your server, but you should never lose your rights to your brand name in the online world.
What are Domain Names?
The first thing to know about websites is knowing how naming of the domain works. They are simply the unique names for your websites, where other folks can identify your businesses with. Like WordPress.com is the name for WordPress Blogging Services. The name of this website is thinkingnotes.com, which our visitors identify us with.
Now, the thing that always got business owners confused; domain name is not equal to hosting. Getting a them only means you reserved the rights to use the name. You will still need a hosting server to host your website. We can use the real world business registration process as an example.
If you register a company called "Thinker Web Designs" in a country, you now reserve the rights to use that name for your business. However, it does not mean you automatically obtain an office address. You will still need to rent an office and list that address as your official company address.

Best Practices for Securing Domains
Domain must be owned by you!
Sign up an account with well known registrars such as GoDaddy.com under your own name if you are getting for your own businesses. Never get a website developer to register the domain name for you under his/her own account. It is like giving an interior designer your title deed for renovating your house. No one should own the name except for you. As professional web designers, we usually advice our clients on how to secure and maintain their own domain registration needs.
Recommended Registrars
At Thinking Notes, we usually recommend our clients to register country specific domains at IPMirror and any other domain names at GoDaddy. Country specific domains are names with specific extensions at the end such as .sg for Singapore and .my for Malaysia to represent the location.
You are free to choose other providers. Beside the cost, the important thing to look out when selecting domain registrars is the ease of use of their control panels. For non-savvy business owners, you will want to avoid the headache of understanding the whole process flow. With the correct provider, things can be really easy.
How much it cost to secure a domain?
For .com domain, it usually cost around USD$20 per year and .sg domain, it will usually cost around SGD$60 per year.  Price will be different between vendors and unique domains with good names will often be selling as much higher price.
Local Presence
Do note that for certain country specific domains, you are required to have a local presence / locally registered entity in the specific country before being allowed to purchase the domain(s). Registrar such as IPMirror does offer this kind of services.
Private Domain
During the process of domain registration, you are given an option of purchasing privacy add on, which hide your private information so other folks will not be able to find out too easily who owns the domain name.
Domain Renewal
Owning the domain does not means you will own it forever, there is usually a renewal period depending on how long you signed up for initially. Keep the "Auto-Renew: option on and the payment method valid, you will safeguard yourself from losing the domain.
Your Name is your Brand
Choosing a good domain name form the foundation of your future digital marketing success. It is in our opinion that the name of your website should be something that reflect your brand name and targeted market in the long run. While you can choose a domain name purely for the chances of boosting your SEO ranking, it will not be ideal for future brand growth. This kind of SEO tactic is called Exact Match Domain.
For example, we could get ourselves a domain called "webdesign.sg", however we would like to have deploy a more future proof approach of growing our brand name in the global industry, thus we used thinkingnotes.com instead. You should also know that Google Algorithm reduces low quality Exact Match Domains from their search results.
Further Resources
How to Choose a Domain Name for Maximum SEO
Next
Getting A Web Host For Your Website
Ken graduated with a Master's Degree in Information Systems from Nanyang Technological University, specializing in Human Computer Interaction and Usability Engineering. Beside WordPress development, Ken provides professional SEO consulting services to SMEs and has helped his clients improved their businesses significantly through top page ranking results.