Today, 25th September 2015, marks the first year anniversary of Thinking Notes. It has been a fulfilling journey for us and we are very humbled by the support from all of you during this time. We would like to take this opportunity to thank all of our clients and partners who believed in us, allowing us to survive through this first year.
"Thank you all sincerely, for your faith in Thinking Notes!"
Not all of you know the story behind Thinking Notes. I shall make use of this opportunity to share with you our one year story.
Why A Web Design Agency?
Not many people know that I have started dabbling in web development since 2006. Since then, I had ongoing freelance opportunities from personal contacts to develop websites. However, I did not accept these opportunities back then, because I did not believe I have enough expertise to truly help these people in their website development.
After giving up on our technology startup in 2013, Yumi and I tried to earn some income for survival, through photography in children birthday parties in Singapore (those days were extremely tough). Most of our marketing efforts were simply through the development of our own website.
Surprisingly, we were able to emerge as one of the "renown children party" providers in Singapore, in such a niche area of photography. By then, we were inspired and confident to be able to build useful websites for SMEs, especially for young non-technology startups, through this success that we have achieved.
Thus, the inception for a web design agency were implanted into the innermost chambers of our brains.
Why "Thinking Notes"?
The name Thinking Notes was conjured a few years ago. It was not meant to be a name of a web design business. It was meant to be the name of my personal blog. I felt that critical thinking is an important skill which some are lacking, thus I would like to have a personal blog that details articles, which could help people in their thinking ability.
One year ago, Yumi and I were discussing about what should be the name of the new web design business. "Thinking Notes" came up top simply because of 2 reasons:
The domain is already registered. We do not have to spend any additional money on the domain registration. *We were extremely cash tight during those times.
It seriously sounds hipsterishly cool!
The Decision To Focus
We recognized the fact that we are not resource-rich. All we have is our own pairs of hands and a strong sense of determination. We have decided to focus on a niche that we could provide the most values to our clients. Yumi is more arty farty, while I am more of a jack of all trades.
We decided to focus on WordPress CMS Development as it has the lowest entry of barrier to us and it is one of the most popular CMS in the world. The decision to focus has proven to be good for the business. We have the courage to reject deals that were not in our expertise.
Clients who already want websites to be done in WordPress are more easily attracted by us. We have more repeatable project cycles to continuously improve ourselves. In our early days, we used premium themes for our projects. Now we custom build all our projects from scratch with a framework. It is a lot of fun.
The Decision To Not Outsource
We came to terms that it is not in our personality to become an outsourcing house where we get jobs and source them out to developers from other countries with a cheaper rate.
We wanted the development and design to be in-house because we will then have total control and to be honest, web designing process is the where the fun is. We wanted our core competency to be web design and not project management.
Our Yishun Abode
Many people were curious why we chose to be located in Yishun, which is the northern part of Singapore. Work hours take up nearly half of a typical Singaporean's life.
If half of our lives is going to be spent on working, we might as well work in the most enjoyable way. We do not want to be constantly waiting for the light at the end of the tunnel. We want to enjoy the journey of walking through the tunnel. Being at Yishun gives us one critical advantage, it takes certain unnecessary stress out of a normal working day.
Firstly, we do not have to squeeze with large crowds during lunch time, then we also do not have to worry about the hectic commute of public transports.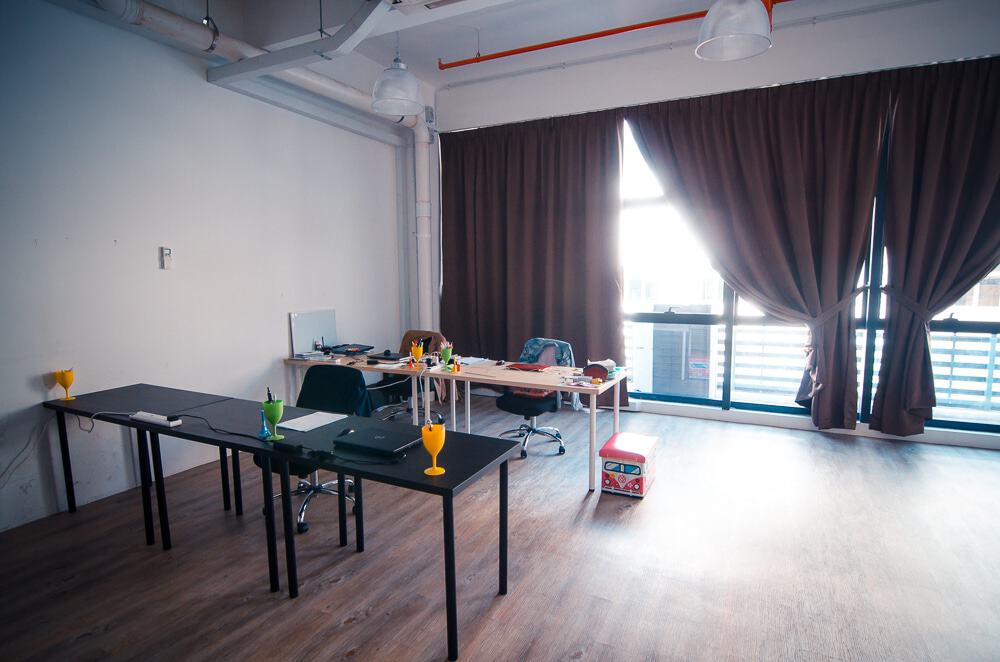 Establishing A Team
Right now our team is small. We value personalities more than skills. Jeslyn is our first staff, who has been through thick and thin with us.
For one year, she has been working on a part time basis with us with minimum monetary expectations. Where do you find such a team member in this era? Thus we always know that at Thinking Notes, our strongest asset is our people.
Moving Forward
2016 will be an exciting year for Thinking Notes. We intend to invest in ourselves, strengthening our expertise in areas such as:
Web Design
Creative Photography
Content Strategy
Front End Development
WordPress Plugin/Theme/App Development
We are not aiming to be the biggest, most successful agency. But we are definitely gunning to be one of the happiest and creative folks in the world. This is going to be so much fun!
Ken graduated with a Master's Degree in Information Systems from Nanyang Technological University, specializing in Human Computer Interaction and Usability Engineering. Beside WordPress development, Ken provides professional SEO consulting services to SMEs and has helped his clients improved their businesses significantly through top page ranking results. In his free time, Ken will try all sorts of way to harass his Corgi dog.